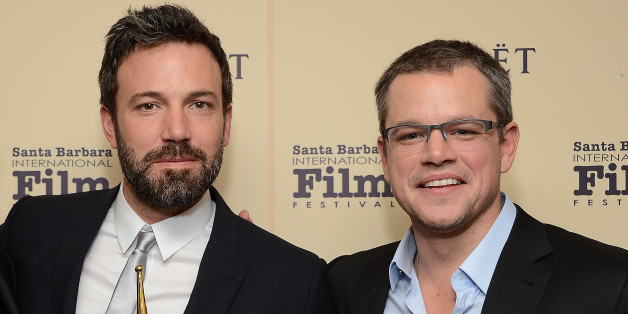 Matt Damon and Ben Affleck are getting together again, but not just to chug Modelos or go to Chipotle like we might imagine. Our favorite Hollywood besties are producing a sitcom!
CBS gave the green light to produce the pilot episode of the pair's new comedy, "More Time with Family," according to The Hollywood Reporter. Like the title suggests, the plot of the show follows a dad and husband who makes a career change to become more of a family man.
This time, Damon and Affleck will stay behind the camera, as they won't be starring in the show themselves. Tom Papa, Damon's co-star in "The Informant!" and "Behind the Candelabra" is set to play the lead role.
If you're itching to see the A-listers onscreen, they may appear in Harvey Weinstein's upcoming film, "A Speck in the Sea." While it hasn't been officially confirmed by Damon or Affleck's reps, there are rumors that the duo will take part in the film, which is based on a lobsterman who fell overboard in the middle of the ocean and lived to tell the tale.