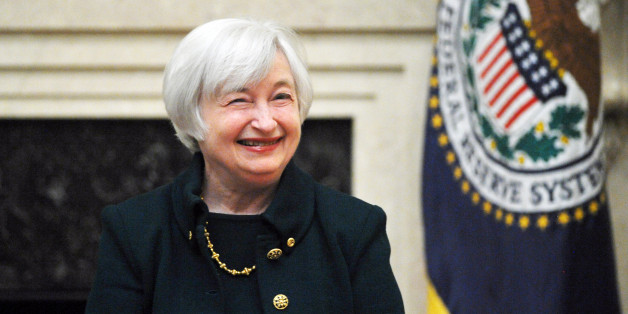 Janet Yellen, now one of the most powerful people in the world, is notoriously private -- but clearly a badass.
The newly appointed chair of the Federal Reserve System has been a rare woman in boys' clubs her entire life, from her Ph.D. economics program at Yale in 1971 to President Clinton's Council of Economic Advisers during his second term. And while it's rare for Yellen to grant interviews, almost everything we learn about her makes us like her more -- especially the fact that she refuses to let people treat her differently due to her gender, right down to her title.
According to Ylan Mui at The Washington Post, Yellen has instructed staffers that her new title is "chair," not "chairwoman."
Yellen is signaling that her job has nothing to do with her gender -- encouraging staffers and colleagues to see her not foremost as a woman, but as the chair of the Federal Reserve.
And we think that's awesome.
[h/t The Washington Post]
BEFORE YOU GO
PHOTO GALLERY
Inspiration From Brilliant Women