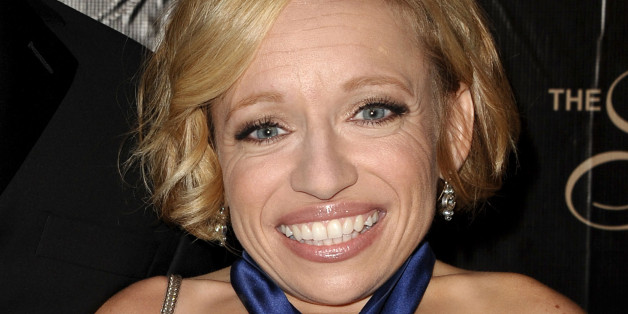 TLC's Jen Arnold is celebrating World Cancer Day (Feb. 4) with much excitement -- by announcing that her cancer is in remission!
In early December, "The Little Couple" star announced that she had been diagnosed with stage three choriocarcinoma, following a lost pregnancy. Reportedly, the rare form of cancer grew from the cells that would have formed placenta tissue had the pregnancy come to term.
The diagnosis didn't come long after Arnold and her co-star husband, Bill Klein, adopted their second child, Zoey.
However, things are looking up for the growing family, as Arnold has announced that her cancer is now in remission. The neonatologist updated her fans on Twitter:
It's official- ME 1 vs CANCER 0... I WIN! Thank you for all the prayers, thoughts, & support!

— Jennifer Arnold, MD (@JenArnoldMD) February 4, 2014
Arnold spoke exclusively with People magazine to share the success of her treatment and her current health. "I had my official last chemo treatment," she explained. "And while I'm hesitant to say I'm cancer-free –- maybe that's common for people who have had cancer –- I'm doing great. Everything is moving in the right direction. I am very excited."
Arnold has a lot to be excited about after a long road of medications and treatments, with little energy to keep up with her two young children. "It actually got harder as more time went on," the 39–year–old recalled. "Some weeks were more difficult than others with different side effects. I had a lot of fatigue and nausea and some days it just felt like my hands and feet were very heavy."
The new mother credits her husband with helping her to get through the hardest phases of the treatment and her children for keeping her distracted and smiling. Now, Arnold is ready to get back to her usual routine, eventually getting back to work at the Texas Children's Hospital.
What a wonderful way to celebrate #WorldCancerDay! I am done with cancer!

— Jennifer Arnold, MD (@JenArnoldMD) February 4, 2014
BEFORE YOU GO
PHOTO GALLERY
Celebs Who Were Hospitalized