Jona Rechnitz proved once again that gambling on a safety is a sure bet.
The 31-year-old real estate mogul bet $500 that the first scoring play of the Super Bowl on Sunday would be a Seattle Seahawks safety -- a wager that had 50-to-1 odds, TMZ reported.
So, when the first snap of the game went past Denver Broncos quarterback Peyton Manning and was recovered in the end zone for a safety, Rechnitz scored $25,000 and he's giving it all to charity.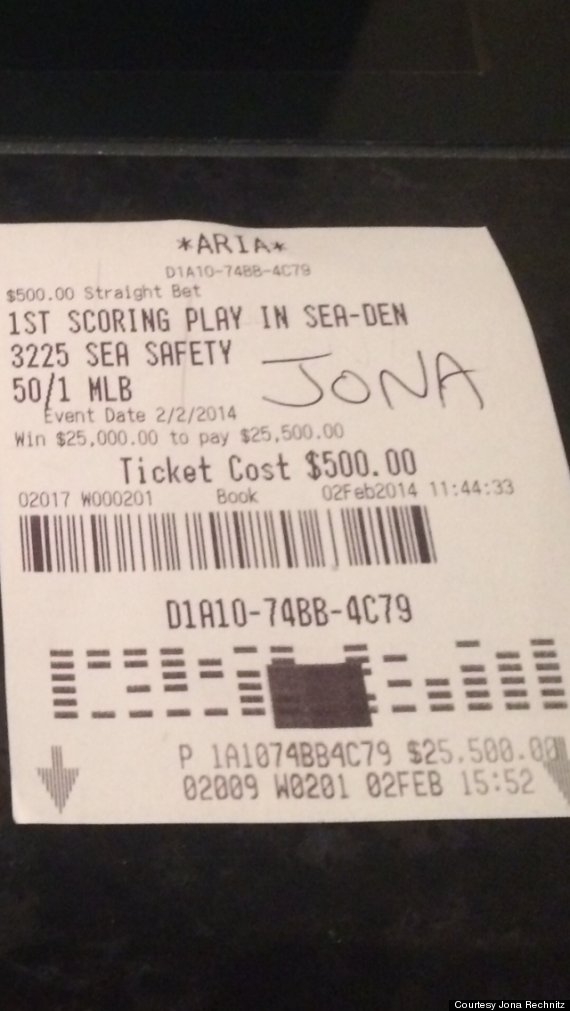 Rechnitz made the same wager back in 2012 when he bet $1,000 that the New York Giants' first points of the game against the New England Patriots would result from a safety -- an opening play that had only happened once before in Super Bowl history.
The savvy gambler took home $50,000 that year and donated it all, TMZ reported.
This year, he'll be writing fat checks to the Stewart J. Rahr Foundation, which supports youth, education and medical research, and the Simon Wiesenthal Center, a Jewish human rights organization that confronts anti-Semitism, hate and terrorism.

Rechnitz told The Huffington Post via email that he has been particularly inspired by Stewart Rahr, a philanthropist who "changes the lives of millions of people worldwide every day." However, it's his personal connection to the Holocaust that prompted him to support the Simon Wiesenthal Center.
"As a grandchild of Holocaust survivors, I fear for the future as I see ever-increasing rise in global hate and anti-Semitism," Rechnitz told HuffPost, "and the Simon Wiesenthal Center's commitment to challenging hate and promoting tolerance is unparalleled."
BEFORE YOU GO
PHOTO GALLERY
2014 Super Bowl Commercials