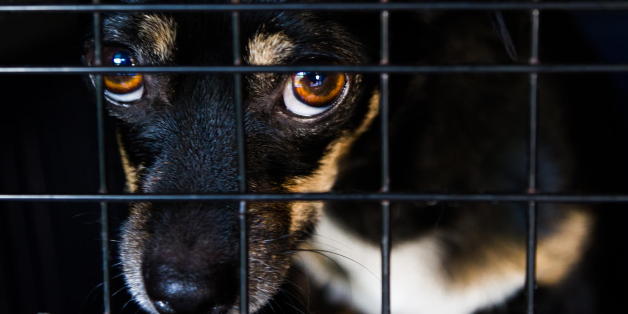 Another major U.S. city could soon join an ever-growing list of about 40 in North America that have banned pet stores from selling pets sourced from for-profit breeders -- or "puppy mills," as they are often described.
Chicago would only allow the sale of dogs and cats from city or county shelters, humane societies or animal rescue facilities under a proposal introduced by City Clerk Susana Mendoza at Wednesday's City Council meeting, the Chicago Tribune reports.
The proposal aims to increase pet adoptions and decrease the number of euthanized strays, Mendoza said Wednesday, in addition to improving the living conditions of all dogs sold to Chicago residents -- particularly when compared to the typically deplorable conditions in so-called puppy mills.
"They're kept in very confined, tight quarters where they can't even move around," she said, according to the Chicago Sun-Times. "They are in their own excrement. They're not cleaned. They get no exercise. ... It's completely inhumane. It's a travesty."
On Wednesday afternoon, Mendoza tweeted out a link for Chicagoans to sign a petition in support of the measure, which will next be considered in a Feb. 26 hearing.
In a statement, Cari Meyers of the Chicago-based Puppy Mill Project called the proposal "essential for the City of Chicago to protect our consumers who, for years, have not been told the truth about the origin or quality of the puppies sold in pet stores." Last year, a dozen Chicago-area pet stores were linked to puppy mill operations in a Humane Society of the United States investigation.
San Diego, Phoenix and Los Angeles are among the major cities that have already moved to ban the sale of commercially-bred pets.
BEFORE YOU GO
PHOTO GALLERY
Animals Who Need Hugs