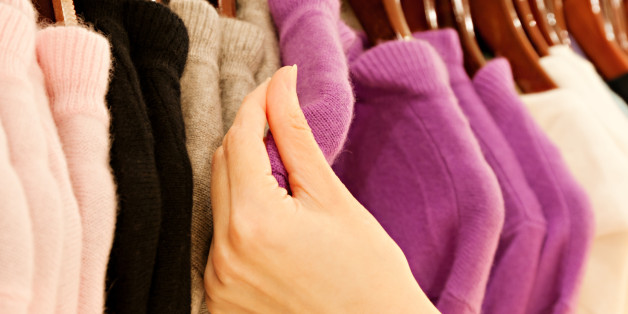 If it looks like cashmere, and it feels like cashmere, it's probably cashmere. Then again, it could also be rat fur.
This disturbing news surfaced after police in Italy seized more than a million counterfeit clothes Monday, marking the end of a year-long investigation into five Chinese-run firms in Rome. The Italian news agency ANSA reports cashmere coats manufactured and distributed by the companies were actually determined to be comprised of "a mixture of acrylic, viscose and fur from rats and other animals."
After they were manufactured in Rome, the items were distributed by a company near Florence, reports UPI. Fourteen Chinese-born people may face fraud charges as a result.
The BBC adds police also seized knockoff merino wool, silk and pashmina garments, presumably also made via similarly dubious manufacturing processes.
Aww, rats!
Want more? Be sure to check out HuffPost Style on Twitter, Facebook, Tumblr, Pinterest and Instagram at @HuffPostStyle.
BEFORE YOU GO
PHOTO GALLERY
China's 'Duplitecture' Developments