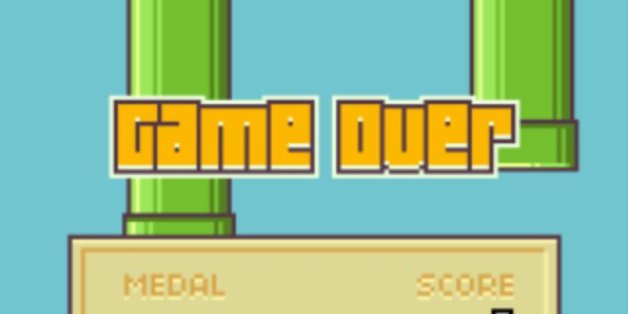 We'd like to preface this article by saying that cheaters never prosper. Did you hear that, you ravenous monsters foaming at the mouth for your "Flappy Bird" cheats? Cheaters. Never. Prosper.
That said, we're a little concerned about the level "Flappy Bird" mania has reached. If you haven't played, "Flappy Bird" is a new mobile game that's risen to surprising popularity over the last two weeks. Side effects include acts of aggression, throwing of phones and feelings of despair and inadequacy.
So we found you some cheats. But you better not rat us out as your source when your friends find out that your score is bogus.
Here are the cheats, courtesy of a few friends on YouTube. And before you rush off to try them, we still recommend playing the game the right way.
Rooted Android Phones
YouTube user Tech Infinite released a hack for the original version of the game, but the hack was rendered useless when the game updated. However, he had a new version of the hack up and running in no time.
iOS (No Jailbreak)
For iPhone or iPad users who want to try a hack without jailbreaking their device, user ohGelato found one for you. He's got two ways of doing the hack: one that can be completed using a computer, and one that doesn't need a computer. Doing it sans computer requires a jailbroken phone, but if you use a computer, no jailbreak necessary.
iOS (Jailbroken)
If your iPhone is already jailbroken, Video_Game_Videos has got you covered.
We have yet to find an unrooted Android hack, but we'll let you know if we do. Happy hacking!