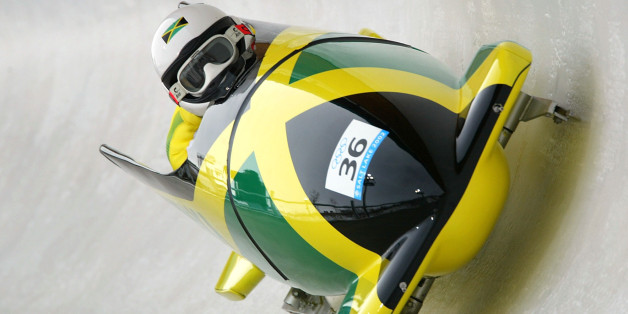 After overcoming some steep hurdles to make it the Sochi Olympics, the Jamaican bobsled team faces another setback ahead of the games.
On the way to Russia for the Winter Games, team members lost their luggage, which included essential gear for their bobsleigh races.
"The sled is here, but our blades that go on the sled aren't and neither is the clothing that we wear when we slide," Jamaican bobsled pilot Winston Watt told BBC Sports.
"Maybe it was left in New York. It was bad weather there and we missed our flight to Moscow," Watt told reporters, according to Reuters.
The team made it to Sochi on Tuesday.
The setback comes after the team's struggle to find funding to pay for travel expenses to Sochi. Through a fundraising campaign, the team raised $120,000 in donations in just two days. The total is far more than the $80,000 needed to make it to the games.
"We have just got all the funding together and have arrived at the Olympics - but then this happens," Watt said, according to Yahoo! Sports.
The lost luggage has already cost the team some practice time at the Sochi bobsled tracks Wednesday, but the athletes remain hopeful that friends will lend them necessary supplies they need for practice runs.
"We will have maybe three more sessions - six runs in total and I'm confident we will take part in those because we have a lot of friends here and I'm sure people will lend us what we need," Watt told the BBC.
This will be the team's first appearance in the games since 2002. The two-man bobsled event begins on Sunday, Feb. 16.

ALSO ON HUFFPOST:
PHOTO GALLERY
BEFORE YOU GO
Russia Preps For 2014 Sochi Olympics
PHOTO GALLERY
Russia Preps For 2014 Sochi Olympics