NBC News unveiled a top-to-bottom redesign of its website on Wednesday.
The new NBCNews.com is the network's first big digital change since the company became independent following their split with Microsoft in 2012, the company said Wednesday morning. Some differences to the site include an infinite stream of continuous scrolling, original videos, and a "mobile-first" design.
The homepage now looks like this: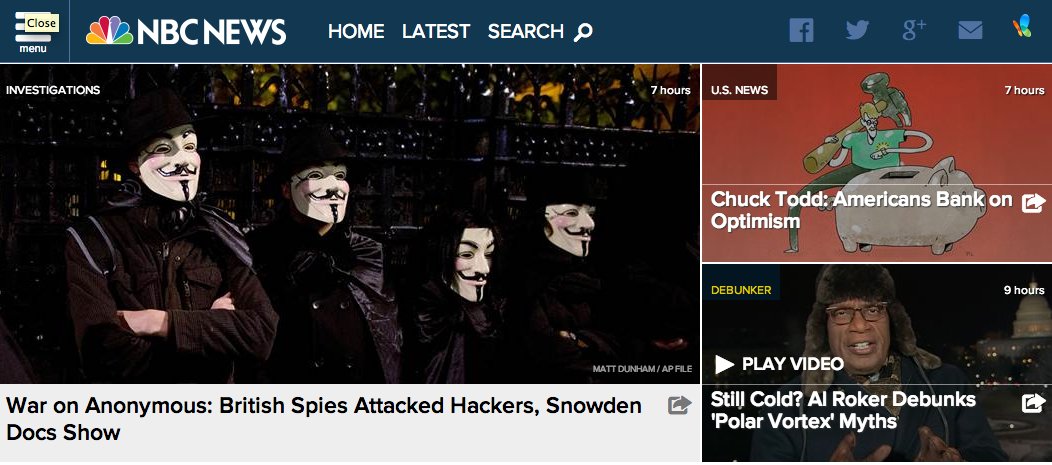 And this: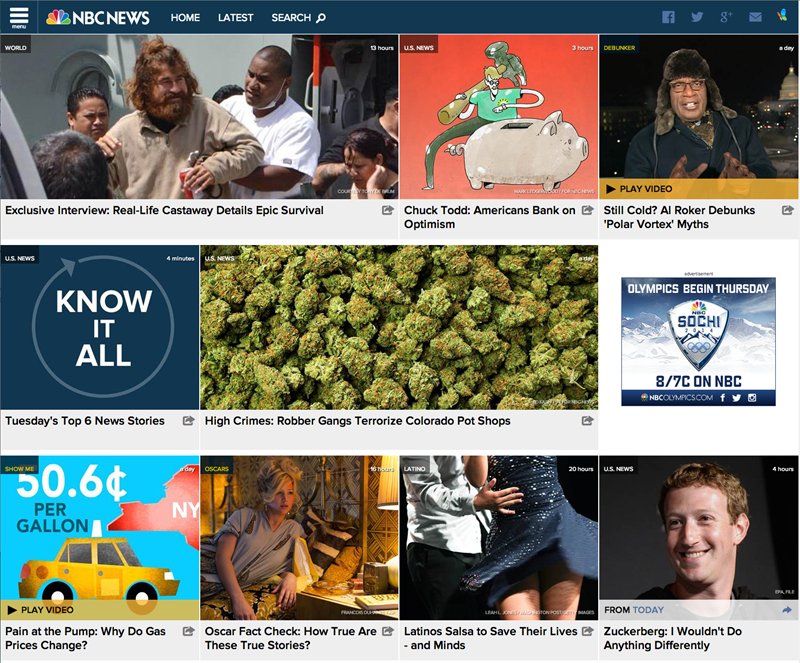 NBC News president Deborah Turness said in a note to staff that the new website is a step towards bridging the gaps between TV and digital platforms.
"NBC News now has a digital presence that is a proper storefront for the best of our journalism," she said. "The new site doesn't feel like TV content chopped up for the web -- it is actually born of a seamless collaboration between TV and digital. We've already begun the stages of tearing down the walls that traditionally have divided the two operations, and this new stream that we're launching today is the foundation stone of our future division strategy."
MSNBC, which was also co-owned by Microsoft, launched its new website in October to announce its official separation from NBC News.
BEFORE YOU GO
PHOTO GALLERY
Faces of NBC News