 Competition in one of the 2014 Winter Olympics' most anticipated sports -- figure skating -- is set to be fierce.
Starting with the inaugural team event and continuing through to figure skating's finale, the women's competition wrapping on Feb. 20, the Sochi games will feature an array of talented athletes from throughout the world executing incredibly difficult technical elements while also interpreting their musical selections and wearing spectacularly bedazzled costumes. As always, they'll do all of this while balancing on quarter-inch blades.
Below is a roundup of some of the names to keep a close eye out for in the 2014 Olympic figure skating competition, ranging from gold medal contenders to fan-favorite underdogs.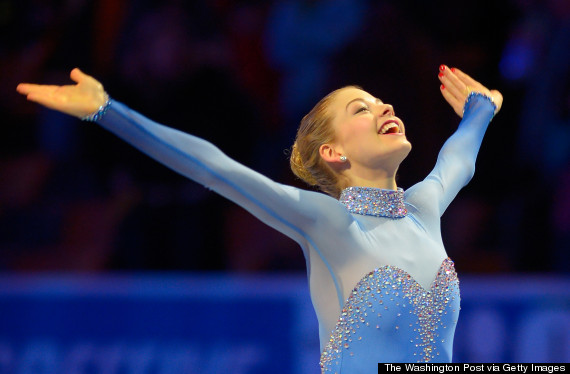 Gracie Gold of the U.S. (John McDonnell/The Washington Post via Getty Images)
WOMEN
The women's competition is typically the marquee Olympic figure skating event and this year's contest should not disappoint when it starts on Feb. 19. Defending Olympic champion Kim Yu-Na of South Korea and defending Olympic silver medalist Mao Asada of Japan are projected by The Associated Press to repeat 1-2, but many other talented competitors are aiming to take home gold. Asada, expected to be the only women's competitor going for a triple axel in both her short program and free skate, could flip that order.
Prominent among those hoping to stage an upset are Russian teenagers Adelina Sotnikova and Julia Lipnitskaia. The 15-year-old Lipnitskaia won the women's event at the European figure skating championships in January.
Other notable medal hopefuls include Americans Gracie Gold and Ashley Wagner, Japan's Akiko Suzuki, a major fan favorite who won the Japanese Nationals over Asada in December, and Italy's Carolina Kostner, who placed second to Kim at last year's World Championships.
Though she isn't expected to vie for a medal, Norway's Anne Line Gjersem is another skater to watch in Sochi. She is her nation's first Olympic figure skater in five decades.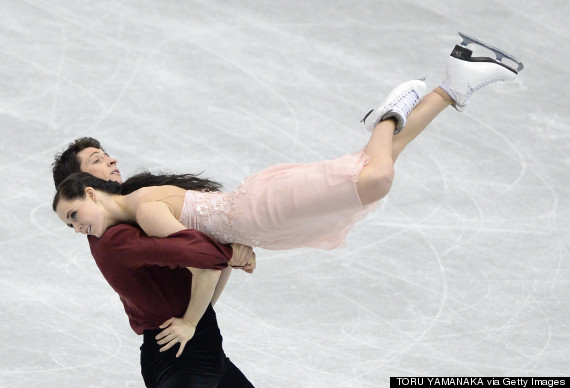 Defending Olympic champions Tessa Virtue and Scott Moir of Canada. (TORU YAMANAKA/AFP/Getty Images)
ICE DANCING
In ice dancing, starting Feb. 16, Detroit training mates and rivals Meryl Davis and Charlie White (of the U.S.) and Tessa Virtue and Scott Moir (of Canada) are projected to go 1-2 in Sochi, just as they did at the last Olympics when Virtue and Moir defeated the Americans. Davis and White have the momentum after beating Virtue and Moir at the Grand Prix Final in December and could become the first American ice dancing team to ever win Olympic gold in what could be the final showdown between two of the top ice dancing duos ever.
With the North American teams expected to take gold and silver, the race for the bronze figures to provide plenty of a drama. Two Russian teams just might get a home-field boost, though veterans Nathalie Pechalat and Fabian Bourzat of France are the sentimental favorites with their charming "Le Petit Prince" free dance. Another spoiler for a medal could be the Italians, Anna Cappellini and Luca Lanotte, who are coming off their first-ever win at the European Championships.
The two additional U.S. dance teams -- Madison Chock and Evan Bates and Maia Shibutani and Alex Shibutani -- should vie for placements in the upper range of 7-10.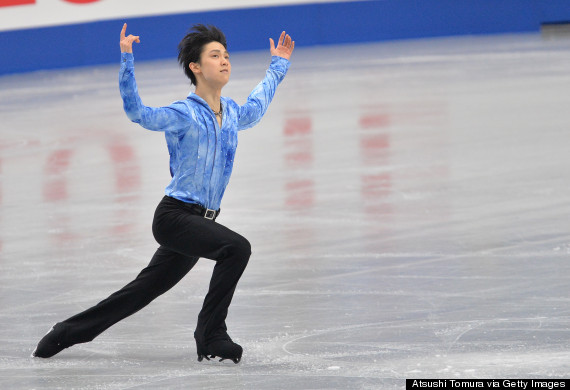 Yuzuru Hanyu of Japan. (Photo by Atsushi Tomura/Getty Images)
MEN
In the men's singles event, which kicks off with the short program on Feb. 13, Canadian Patrick Chan is the three-time and reigning World champion and the favorite for gold. Chan has earned a reputation as a skater who is not only of the highest technical caliber, but also who pushes the sport to new artistic heights, earning him high component (i.e. artistic) scores even when he falters on the jumps.
Other medal contenders include a trio of Japanese men -- Yuzuru Hanyu, Tatsuki Machida and Daisuke Takahashi -- and Spain's Javier Fernandez. Hanyu, Takahashi and Fernandez are the only three men in the world who have beaten Chan over the past two seasons, though both Takahashi and Fernandez have both been inconsistent so far this season.
And then there is the Russian wild card, Evgeny Plushenko, who has returned from retirement in a long shot to finally win an Olympic gold after narrowly losing to Evan Lysacek four years ago. Plushenko looked rusty at the European Championships and withdrew, but he should not be counted out. Americans Jeremy Abbott and fan favorite Jason Brown, whose incredible "Riverdance" from the U.S. Championships went viral last month, both have an outside shot at a medal but would likely need flawless performances of their own as well as see mistakes from their competitors.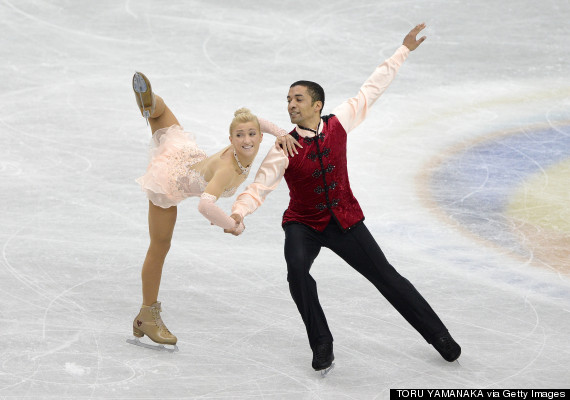 German pair Aliona Savchenko (L) and Robin Szolkowy. (TORU YAMANAKA/AFP/Getty Images)
PAIRS
In the pairs competition, which starts Feb. 11, Russians Tatiana Volosozhar and Maxim Trankov are the favorites for gold, but veteran German pair Aliona Savchenko and Robin Szolkowy, bronze medalists at the 2010 Olympics, will present a formidable challenge for the talented Russians. Both pairs are known for blending stylish presentation skills with top-of-the-line technique, so this should be a thrilling showdown.
China's Pang Qing and Tong Jian and Russia's Ksenia Stolbova and Fedor Klimov, who won the free skate at the recent European Championships with their crowd-pleasing "Addams Family" routine, are other contenders to keep an eye on. The American pairs are not expected to contend for a medal, but U.S. champions Marissa Castelli and Simon Shnapir should be on track for a placement in the top 10.
TEAM
Before the individual events begin, the team competition gets underway on Feb. 6. The Associated Press is projecting Canada, the U.S. and Russia as the top medal contenders, with the Canadians the favorites for gold.
RELATED ON HUFFPOST:
PHOTO GALLERY
BEFORE YOU GO
Sochi Olympics Figure Skating Contenders
PHOTO GALLERY
Sochi Olympics Figure Skating Contenders