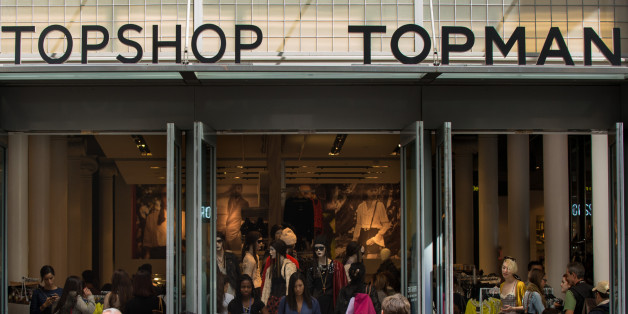 Rejoice, Topshop fans! Visiting the trendy retailer in the U.S. is about to get a whole lot easier.
The brand announced Wednesday that they will open a flagship store on Fifth Avenue in New York City in late October 2014. Upon completion, the new digs will be its second largest existing store to date. They also plan to open four more new locations stateside in San Diego, Houston, Atlanta and Washington.
Opening up a location on Fifth Avenue is a huge deal, considering the luxury retailers that currently exist there (Chanel and Bergdorf Goodman, to name a few), and the amount of traffic that passes through yearly. That will certainly mean a surge of business for the brand in New York, which has already succeeded in bringing their merchandise a bit further downtown to Manhattan's SoHo neighborhood.
Of course, setting up shop on such a high-end street will mean adjusting to the demands of that area's demographic. In an interview with Women's Wear Daily, Topshop owner Sir Philip Green explains some changes the new store will undergo. "We'll be developing the personal shopping offer, and we're discussing doing an 'edited' section of merchandise, showcasing things in a slightly different way, and doing unique product for the American market," he explained.
While prices at the UK-based retail giant aren't necessarily the most affordable, they do offer way more attainable merchandise than some of their new neighbors. Plus, opening such a large store can only mean one thing --- tons of options -- which is always good news.
Of course, you could always stick to shopping online:
PHOTO GALLERY
Our Favorite Online Shopping Sites
Want more? Be sure to check out HuffPost Style on Twitter, Facebook, Tumblr, Pinterest and Instagram at @HuffPostStyle.