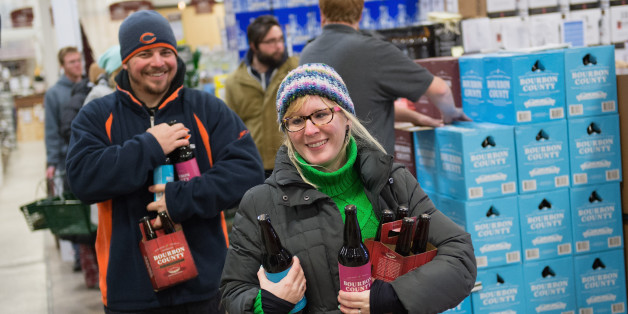 If you want the best English pale ale, go to England. If you want a perfect glass of sake, go to Japan. And if you want a mouthwatering pint of any other kind of beer, your best bet might be the Midwest.
In the last few days, RateBeer.com has released awards for the world's best beers, brewers, retailers and new releases, compiled from 2013 reviews of more than 240,000 beers from over 16,000 brewers worldwide. What might surprise some is how well beers from Michigan, Wisconsin and other Midwest locales fared. Of RateBeer's awards for the best beer in the world in each of 21 styles, Midwestern brews won quite a few, including best IPA, stout, amber ale, sour and top beer in the country.
Many of the winning brewers -- like Bell's Brewery, Rogue Ales or Hair of the Dog Brewing Company -- won't be unexpected for beer fans, but there may be a few new names. Below, check out some of the best beers in the world in a few of our favorite categories, as well as the overall best beer in America.
Best India Pale Ale (IPA): Bell's Two Hearted Ale, an IPA, Bell's Brewery, Galesburg, Mich.
Bell's mainstay IPA, hopped with a Centennial hop varietal from the Pacific Northwest, has a top rating on RateBeer and can be found in the fridges of most Michigan beer enthusiasts. But good news for New York City: the western Michigan brewer will be on tap in bars across the city starting next week.
Best Double IPA: Russian River Pliny the Elder, an imperial/double IPA, Russian River Brewing, Santa Rosa, Calif.
Named after a Roman scholar who lived in the first century, the double IPA has 8 percent alcohol by volume (ABV). But it shouldn't be left to get ancient: they produce it in small batches and say it's best enjoyed fresh.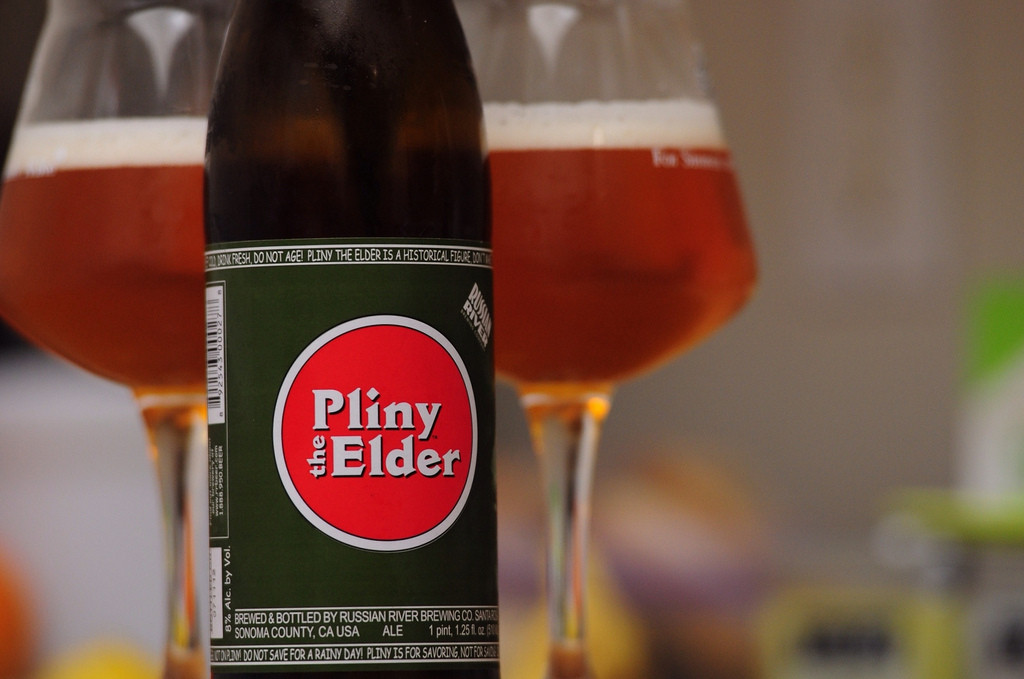 Flickr photo by adambarhan.
Best American Amber or Pale Ale: Three Floyds Zombie Dust, an American pale ale, Three Floyds Brewing Company, Munster, Ind.
Best Dark Lager: Rogue Farms Dirtoir Black Lager, a schwarzbier, Rogue Ales, Newport, Ore.
Dark lager, indeed.
@Chi20Something ...This is about as dark as it gets.... Dirtoir Black Lager #Rogue pic.twitter.com/wJS4pRMwUi

— Deals In Chicago (@DealsInChicago) October 23, 2013
Best Traditional Ale: Hair of the Dog Adam, a traditional ale, Hair of the Dog Brewing Company, Portland, Ore.
The Adam is a recreation of a historic German beer. And unlike some, it appreciates with age: the brewery still has bottles of mid-1990s batches on hand.
Best Belgian Session: Grassroots Brother Soigné, a saison, Grassroots Brewing, North Greensboro, Vt.
This saison comes with a tropical taste: lime, hibiscus and blood orange.
Best Porter: Hill Farmstead Everett, a porter, Hill Farmstead Brewery, North Greensboro, Vt.
Amazing every time I drink it. A perfect porter. Drinking a @HillFarmstead Everett w @sunnysmiles72 pic.twitter.com/ZNIA15kob3

— Al (@almaldonado) October 10, 2013
Best Sour Ale: New Glarus R & D Sour Fruit, a lambic style fruit ale, New Glarus Brewing Company, New Glarus, Wis.
Best Strong Ale: Goose Island Bourbon County Barleywine, a barley wine, Goose Island Beer Company, Chicago
Tried the @GooseIsland Bourbon Barley Wine - it was amazing !! pic.twitter.com/LcetmscSDo

— TheBeerShop (@TheBeerShopLTD) December 14, 2013
Best Mead: Kuhnhenn Bourbon Barrel French Toast Mead, a mead, Kuhnhenn Brewing, Warren, Mich.
The french toast (!!!) mead is described as wildflower mead flavored with bananas, hazelnuts, maple syrup and spices. Though at 16 percent ABV, it might not be a good breakfast choice.
Last but not least, the Best Beer in America: Founder's KBS (Kentucky Breakfast Stout), Grand Rapids, Mich.
With a 100 percent rating on RateBeer and an 11.2 ABV, the KBS also won RateBeer's best stout in the world. The strong imperial stout is aged in oak bourbon barrels. As Flickr user Edwin put it, "It tastes like bourbon without the ethanol." Yum.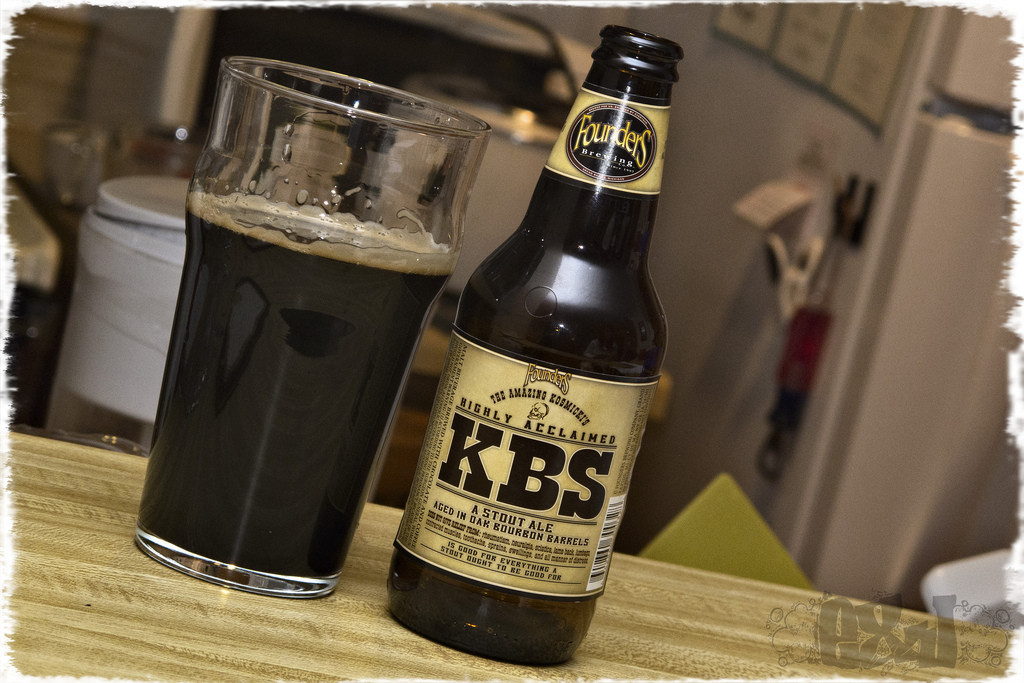 Flickr photo by edwin.
See RateBeer for the winners in all 21 styles and all the runners up. They also list the best beers by category, state and country, as well as best new beers and brewers.
CORRECTION: An earlier version of this story misidentified Roman scholar Pliny the Elder as Russian.
BEFORE YOU GO
PHOTO GALLERY
11 Beers Made with Breakfast Foods Like Bacon, Oats, and Coffee