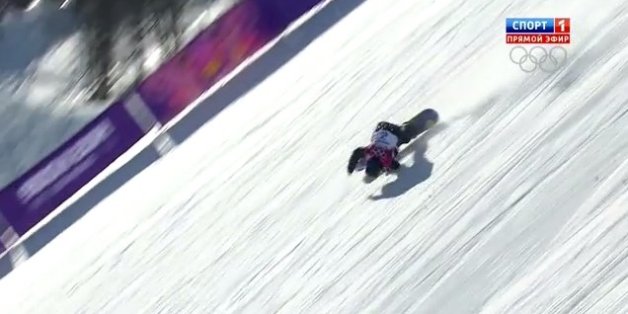 The slopestyle course at the Sochi Olympics is living up to its fearsome reputation. Norwegian snowboarder Kjersti Buaas was the latest to fall when she crash-landed hard during the women's slopestyle qualification on Thursday. Buaas later posted a photo and a message on her Instagram account, saying she suffered with a ruptured muscle.
"Oh snap...That was a real scare!!!" the 32-year-old wrote. "Good news is that I only ruptured a muscle... I am so grateful it's nothing worse, even though I have some severe pain in my stomach and back...
Buaas is one of a handful of snowboarders to suffer an injury on the course, which was modified after Norwegian medal favorite in the men's competition Torstein Horgmo broke his collarbone during training.
After injuring his wrist on the slopestyle course earlier this week, two-time Olympic gold medalist Shaun White decided to pull out of the event.
"With the practice runs I have taken, even after course modifications and watching fellow athletes get hurt, the potential risk of injury is a bit too much for me to gamble my other Olympics goals on," White said, per the Associated Press.