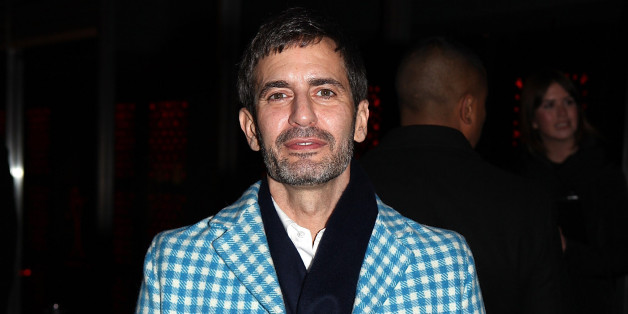 Looks like the Marc Jacobs brand as we know it will soon be a thing of the past.
In an interview with W magazine, Jacobs opens up about the company's loss of identity, his decision to stop working with longtime photographer Juergen Teller, and what is arguably the most shocking news of all -- his plans to change the name of his "Marc By Marc Jacobs" line, which he admits he's "always hated."
Jacobs acknowledges that there is always some sort of madness surrounding him. He made headlines back in 2013 when he cut ties from Louis Vuitton after 16 years, and this bold move is sure to create some buzz as well. The 50-year-old designer is comfortable being unsettled, as long as it's not always for the same reason. "So long as it's a fresh hell, and not the same old hell, you know? The same old hell would just be boring," he said.
Sounds like he is ready for a big change, and we can't wait to see the new collection. The only question is -- what are supposed to call it?
He's come a long way:
Want more? Be sure to check out HuffPost Style on Twitter, Facebook, Tumblr, Pinterest and Instagram at @HuffPostStyle.