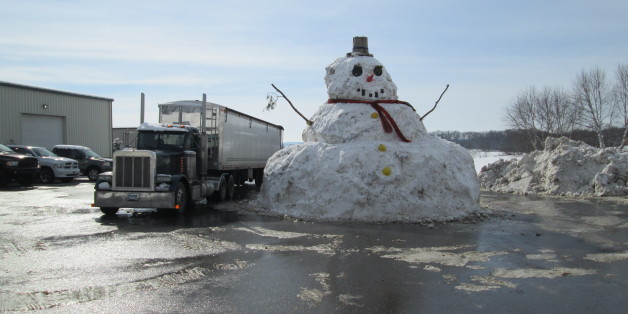 Ladies and gentleman, meet the snowman that's giving Frosty a run for his money.
On Tuesday, James Weaver, owner of Weaver's Mulch Company in Coatesville, Penn., looked outside and saw 9 inches of snow in the parking lot of his business, according to Yahoo Shine.
It didn't take long for him to come up with a way to put all those white flurries to good use. Weaver and his two assistants got to work, creating a 20 feet tall by 20 feet wide snowman, Yahoo reported.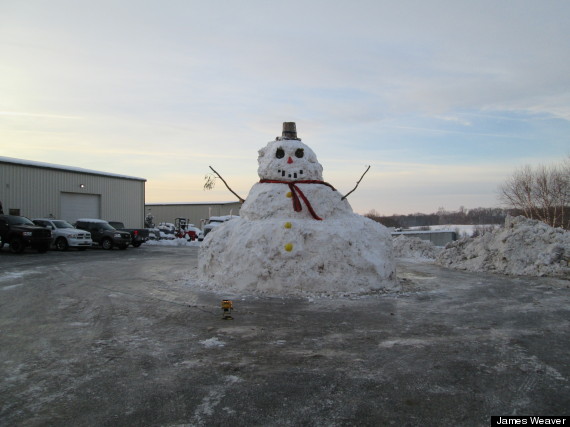 One of the benefits of owning a mulch company is having building materials at your fingertips. Weaver and the workers used rakes, loaders, shovels and even a Filtrexx filter sock to build their masterpiece, NBC10 reported.
The sock is typically used for erosion control, but these creative builders had another idea for it -- a makeshift scarf around the snowman's neck.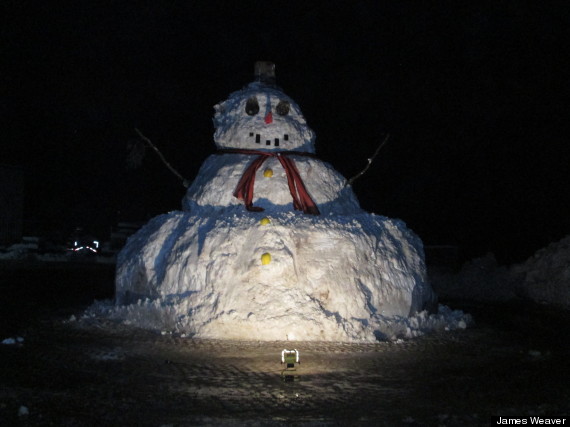 UPDATE Feb. 14 -- Check out how much the snowman has grown in the past week!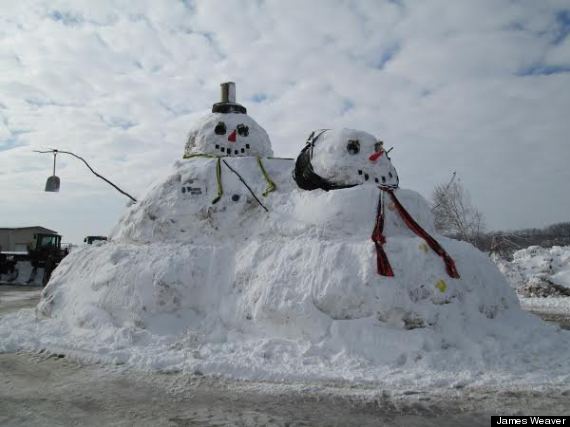 BEFORE YOU GO
PHOTO GALLERY
Richmond City Jail Father-Daughter Dance