The first breakout star of the 2014 Sochi Olympics wasn't an athlete at all. It was a giant matryoshka doll on the slopestyle course at the Rosa Khutor Extreme Park. When the Winter Games began with men's slopestyle qualifying on Thursday, viewers couldn't miss the enormous Russian nesting doll stationed on the course.
There is a giant nesting doll in the middle of the slopestyle course: http://t.co/OasiqirHJo pic.twitter.com/sTiOea2Ni7

— SB Nation Olympics (@SBNOlympics) February 6, 2014
If someone bounces a trick off the head of the giant nesting doll, I think they should get a giant stuffed animal. #SlopeStyle #Sochi2014

— Dave Hogg (@Stareagle) February 6, 2014
No wonder Shaun dropped out of slope He can barely 50-50 on a flat bar How's he supposed to navigate a Russian nesting doll? #SochiProblems

— Tyler Daku (@TylerDaku) February 6, 2014
This probably wasn't what U.S. snowboarder Shaun White was referring to when he described the course as "a little intimidating."
Or was it? (AP Photo/Andy Wong)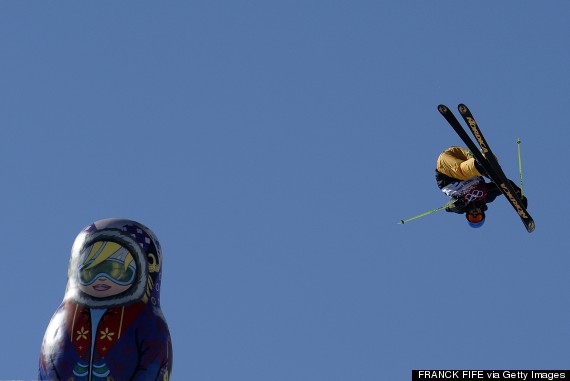 FRANCK FIFE/AFP/Getty Images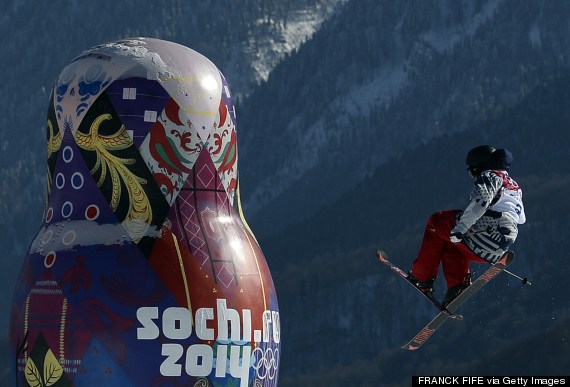 FRANCK FIFE/AFP/Getty Images AP Photo/Gero Breloer AP Photo/Sergei Grits