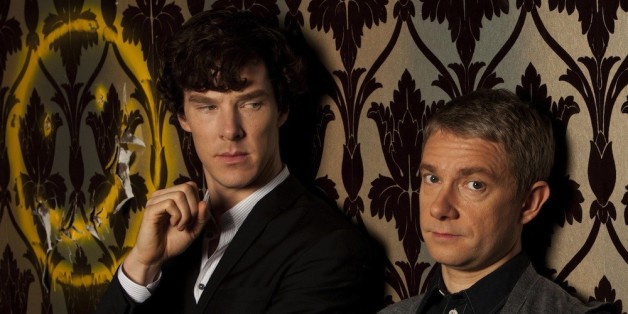 One mystery Sherlock can't solve? When will his TV show return.
Steven Moffat, showrunner for "Sherlock" and "Doctor Who," delivered the sad news that fans might have to wait another two years for Season 4.
Speaking with IGN at the Television Critics Association, Moffat boiled it down to juggling the schedules of the two high-profile shows and their actors. "I have no idea. Sue's working on the schedules right now. I just started with [Peter] Capaldi on the new series of 'Doctor Who,'" he said. "You know, we'll do what we can, but with no sacrifice in quality -- that's the thing. If people have to wait two years, they'll have to wait two years."
Fans had to endure for that length of time between Seasons 2 and 3, but since each season only contains three episodes, the wait is extra cruel.
One bit of good news is that "Sherlock" has already been renewed for Seasons 4 and 5, and Moffat hopes that the series will continue "for a very, very long while."
[h/t Screenrant]
BEFORE YOU GO
PHOTO GALLERY
"Downton Abbey"