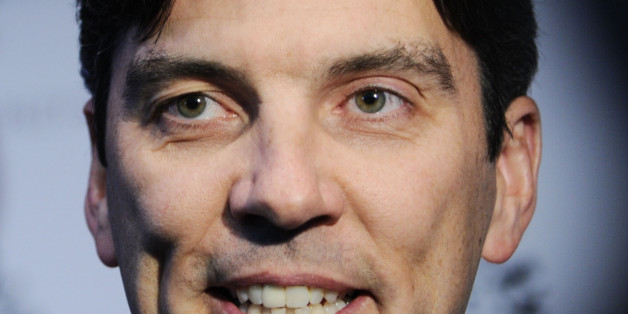 When AOL CEO Tim Armstrong explained this week that the company was rolling back a key retirement benefit for employees, he said, essentially, that he was just doing what everyone else was doing.
Instead of matching employees' contributions to their 401(k)s every pay period, AOL is now making those contributions once a year. While the difference may seem inconsequential, the change is expected to cost departing employees hundreds or even thousands of dollars in lost retirement savings. Current employees will also lose out on any investment returns those matching contributions would have generated throughout the year.
"All companies are going in this direction," Armstrong said at a town hall meeting with employees Thursday.
Yet AOL is the only large public company aside from IBM known to have made the shift. And in a 2013 survey of 400 companies, 93 percent said they were "unlikely" to change to an annual contribution plan, Rob Austin, director of retirement research at the benefits consulting company Aon Hewitt, told HuffPost back in December.
"Anecdotally, some companies have explored this," he said. However, most seem reluctant to follow through, and on Friday, Austin stressed that his previous comments applied to annual contributions as a whole, not AOL's decision.
Armstrong said the move was due in part to Obamacare, claiming the health care law increases AOL's costs by $7.1 million, but without explaining how. In addition, he cited $2 million the company spent caring for two "distressed babies" born to AOL employees in 2012, although one-time extraordinary expenses typically don't have a lasting impact on employers' insurance costs.
Those comments stirred controversy and sparked broader worries that more companies would follow AOL's lead. AOL, which is the parent company of The Huffington Post, has not responded to multiple requests for comment about the benefits changes or Armstrong's remarks.
Armstrong also described the decision to delay matching 401(k) contributions as the best of two options: AOL could either require employees to pay hundreds of dollars more each month for health insurance, or require departing employees bear the brunt of increased costs.
Brigitte Madrian, a professor of public policy and corporate management at Harvard University's Kennedy School of Government, said AOL's move will affect retirement wealth accumulation for everyone in the long run. "This is not good public policy," she said.
All told, about 9 percent of employers pay out their 401(k) match once a year, according to Aon Hewitt. Most of these employers have older plans that always functioned this way.
When IBM changed up its 401(k) policy, it did not cite rising health care costs or Obamacare, as Armstrong did.
Other companies are using the health care reform law as an excuse to make different kinds of cuts. Target, Home Depot and Trader Joe's, for example, all have ended health benefits for part-timers, many of whom can actually get a better deal on the exchanges via Medicaid coverage or heavily subsidized private insurance plans -- though that won't be the case for all the affected workers.
However, it's not clear whether these changes are actually a result of new costs under the law, or if companies simply view Obamacare as a convenient excuse to trim benefits and save money.
Obamacare mandates that employers offer coverage to more workers and dependents, include richer benefits in their insurance plans and pay taxes and fees to finance the law. All of these requirements could lead to higher costs for companies. Yet health care spending overall is growing at a historically low rate.
What is clear is that rather than shouldering whatever extra costs they do incur, businesses will almost certainly foist them on workers, as they've done for years. Employers may be accelerating these trends in response to Obamacare, but companies have long sought to constrain their own health care costs by shifting an ever-increasing share of the burden to employees.
A survey last year by the International Federation of Employee Benefit Plans revealed that as the Affordable Care Act goes into effect, more job-based health plans will carry high deductibles and more cost-sharing when employees receive medical care, and workers will be made to pay a larger share of the premiums. Wellness programs aiming to improve employees' health, meanwhile, should offer bigger discounts on insurance premiums for participants.
More employers are also eyeing privately run health insurance exchanges, where employees get a flat amount of money to apply to a variety of available health plans. Walgreens and Sears are among the firms that already have adopted this strategy.
The biggest change for employers won't come until next year, when Obamacare's so-called employer mandate goes into effect. Under these provisions, companies with at least 50 full-time workers are required to offer health coverage that meets the law's standards for affordability and benefits, or face financial penalties if employees obtain subsidized coverage on the exchanges.
A large company like AOL, which already provides insurance, however, won't be affected by this change.
BEFORE YOU GO
PHOTO GALLERY
Absurd CEO Arguments Against Human Rights