Beyonce is one sexy mama.
The singer superstar posted a couple of new shots to her Tumblr page, Beyonce | I Am, on Wednesday (Feb. 5). In them, she's seen slouched in a chair, wearing a white silk bra, high-waisted undies and a robe. Her beautiful baby girl, Blue Ivy, plays around her, holding an iPhone.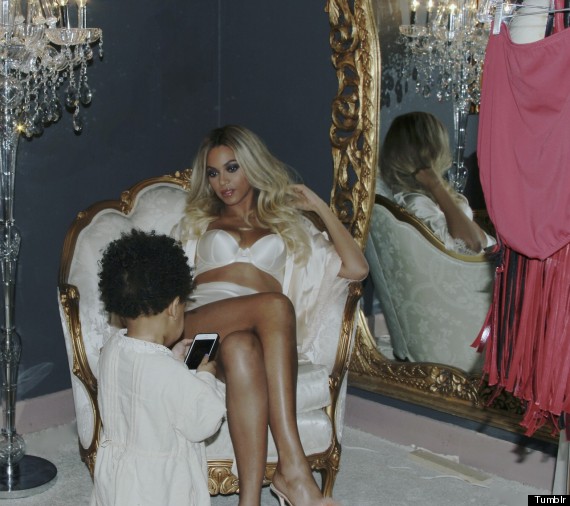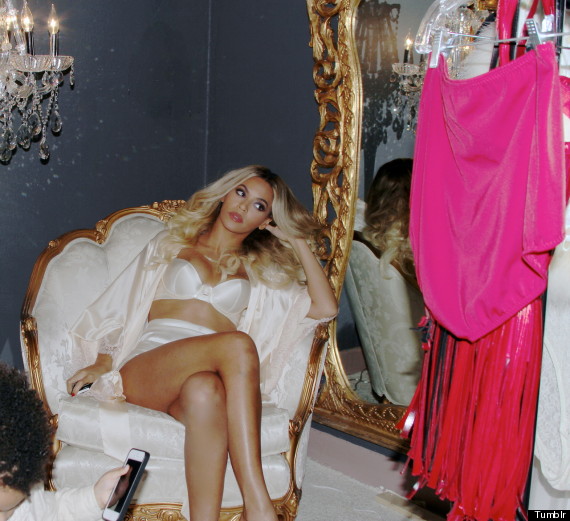 Bey's been generous lately with the behind-the-scenes sneak peeks; over the last few weeks, she has provided a glimpse into her life with her 2-year-old and her loving husband Jay Z, as well as her rigorous preps for that epic Grammys performance.
ALSO ON HUFFPOST:
PHOTO GALLERY
BEFORE YOU GO
Queen Bey!