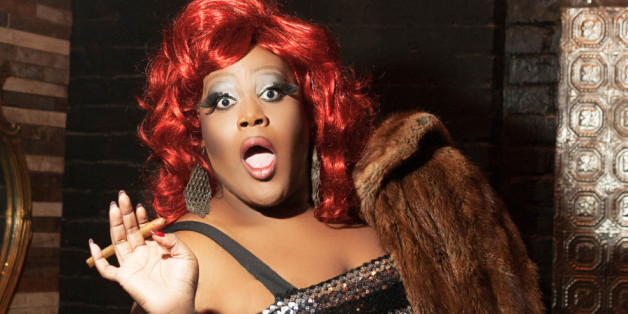 Over the past several months, HuffPost Gay Voices has been engaged in a long-term project that highlights and explores the queer new world that is northern Brooklyn's drag scene.
On Sunday, Feb. 9, many of the queens and artists featured in this series will be honored at the second annual Brooklyn Nightlife Awards, an event that celebrates the contributions of prominent individuals within the nightlife scene in Brooklyn, N.Y. Founded and curated by drag icon Merrie Cherry, the event is completely open to the public and the winners voted upon by members of the nightlife community.
"I love Brooklyn very much and hope to call it home for a very long time," Merrie Cherry previously told The Huffington Post. "Since I started in the nightlife industry I always felt that there should be something to highlight this beautiful borough and had many conversations with people that Brooklyn needed an awards show. There are so many creative and freaky people here and I just wanted them to be acknowledged."
Check back next weekend when the Brooklyn Nightlife Awards will be the next featured event in our "A Queer New World: Brooklyn Drag Culture" series by Associate Editor James Nichols. More from this series can be seen in the slideshow below.
The Brooklyn Nightlife Awards will occur this Sunday, Feb. 9, at 9 p.m. at Radio Bushwick. Head here for more information.
BEFORE YOU GO
PHOTO GALLERY
Queer New World: Brooklyn Drag Culture