Is it truly the "anti-Walmart?"
Often much less maligned than its retail warehouse counterparts, Costco has developed a sort of cult following among thrifty shoppers and supporters of workers' rights alike. But if you're one of these wholesale superfans, how much do you truly know about the company?
You may have heard that the first Costco warehouse opened in Seattle and that their Kirkland brand was originally supposed to be "Seattle Signature." Perhaps you're also aware that the company spends no money on advertisements, instead hoping programs like their "treasure hunts," which feature steep but limited-time discounts on luxury -- and occasionally outlandish -- items, will keep customers coming back. But if you're a true die-hard fan of the shopping mecca, you'll need to read on for the true treasures.
Time to earn that Gold Star!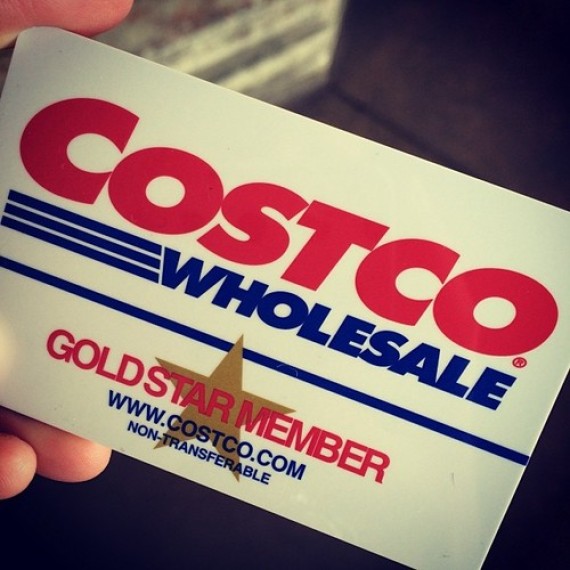 Image: Instagram account @ambermarielove3
1. Costco is actually one of America's largest pizza chains.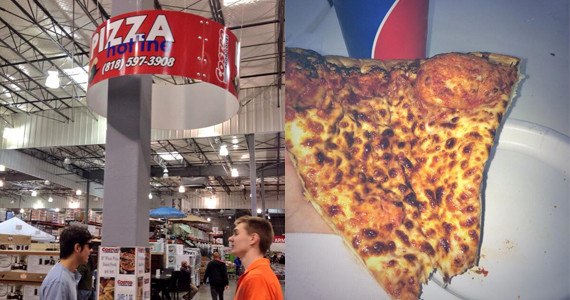 Although Costco's current CEO, Craig Jelinek, claims he never touches the pizza, the super large and cheesy slices have become an American cult favorite. Nobody really considers Costco to be a "pizza chain," but with more than 400 stores in the United States, all but a couple with food courts, it is one the biggest pizza sellers in the country. That's just slightly behind giants such as Chuck E. Cheese and CiCi's, and far more than the roughly 265 locations of California Pizza Kitchen. If you feel like their food court pizza doesn't make Costco a true pizzeria, then maybe their "Pizza Hotline," which allows customers to call in pizza orders ahead, will convince you.
Of course, their food courts are also famous for other items, like the hot dog and soda combo which has kept its price of $1.50 for almost three decades.
Image Left: Twitter account @HallieStufano & Image Right: Twitter account @BrielleZolciak
2. They once offered full barrels of Jack Daniel's whiskey.
Costco regularly rotates their partnerships with alcohol companies so this doesn't appear to be currently available, but there was a time when you could buy an actual "single barrel" of Jack Daniels' whiskey for $8499.99. Sam's Club ended up selling the same thing so this wasn't exactly an exclusive, but the Walmart-owned brand sold the barrel for more than $1100 more than Costco's price. Although the barrel is kind of hard to top, Costco's Kirkland brand has also made interesting alcohol partnerships, such as an official version of luxury scotch The Macallan. What makes these Kirkland partnerships special is that they sell for much cheaper than the brands usually go for themselves.
Other non-alcoholic "treasure" purchases in the past have included wedding dresses and a $1 million engagement ring.
3. Their employee wages and benefits are well above competitors.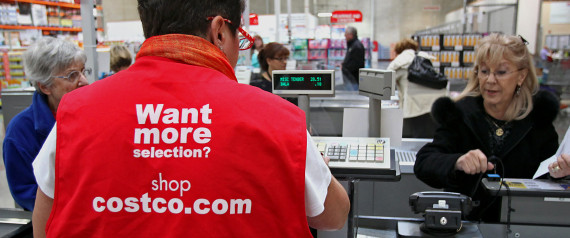 Costco has been called the "anti-Walmart" by publications from The New York Times to Gawker, and this is largely because of the way Costco compensates its employees.
From Bloomberg Businessweek's 2013 profile of the company:
Despite the sagging economy and challenges to the industry, Costco pays its hourly workers an average of $20.89 an hour, not including overtime (vs. the minimum wage of $7.25 an hour). By comparison, Walmart said its average wage for full-time employees in the U.S. is $12.67 an hour, according to a letter it sent in April to activist Ralph Nader. Eighty-eight percent of Costco employees have company-sponsored health insurance; Walmart says that "more than half" of its do. Costco workers with coverage pay premiums that amount to less than 10 percent of the overall cost of their plans. It treats its employees well in the belief that a happier work environment will result in a more profitable company. "I just think people need to make a living wage with health benefits," says Jelinek. "It also puts more money back into the economy and creates a healthier country. It's really that simple."
This treatment of employees has often upset Wall Street. As one analyst from Deutsche Bank wonderfully summed up, "it's better to be an employee or a customer than a shareholder."
4. That said, some workers you see at Costco receive low pay and no benefits.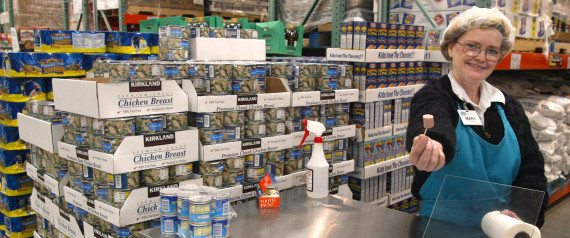 Costco works through contracting companies like Club Demonstration Services for help with certain store functions. These companies often don't offer benefits and pay much lower wages than Costco. This appears to mostly involve the workers who hand out the much sought after free samples.
Reports have said people from these third-party contractors count for up to 10 percent of in-store Costco workers, though this number is unconfirmed. CDS did not respond to a request for comment.
5. Costco's founder was literally mentored by someone named Mr. Price.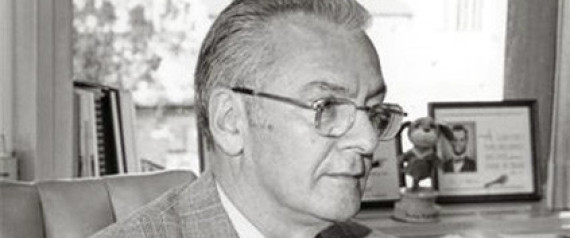 Sol Price, the founder of FedMart.
Founder Jim Sinegal was once served as executive vice president for merchandising at one of the original wholesale retailers, FedMart, and became the protégé of its chairman, Sol Price.
Although not quite as directly, Price's business was the inspiration for Walmart as well. Walmart founder Sam Walton wrote in his book "Made In America" that he named his company Walmart because of the "mart" in FedMart.
Price apparently often told a joke about other retail executives meeting him and saying, "Sol, you are the father of everything we have inherited." To which Price replied, "I really wish I had worn a condom."
Mr. Price started FedMart in San Diego during the early 1950s and would also end up creating another warehouse store called Price Club in 1976, which Costco would eventually buy.
Image: Price Charities
6. You can buy "doomsday supplies" and caskets at Costco.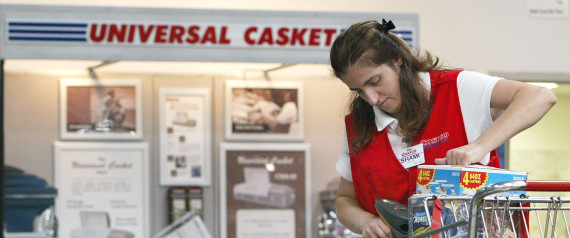 If you're feeling particularly morbid about society's future, you can always go to Costco's Emergency Kits & Supplies page to order things like the "Emergency Cube," which provides over 30,000 servings of food with a shelf life of 25 years. That'll only set you back $4000!
Costco also has a pretty good selection of coffins that can even be ordered online.
7. Bibles at the store were labeled as "fiction" for a brief time.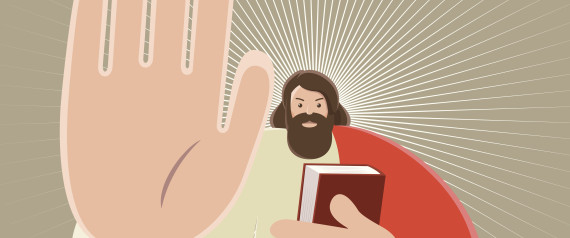 In late 2013, Costco accidentally labeled a "small percentage" of its Bibles as "fiction," which set off an uproar. The company quickly apologized, blaming their distributors for mislabeling the books.
The company has also sold a book called "The Brick Bible." It's like the Bible, but with Legos ... and some mildly NSFW images like this. Sam's Club banned it, but you could still find it at Costco.
8. The apple pie from "American Pie" was reportedly bought at a Costco.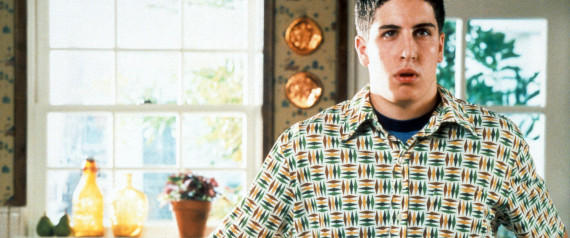 According to IMDb, the apple pie from iconic '90s movie "American Pie" was purchased at Costco. For those who don't remember, the scene features actor Jason Biggs violating an apple pie, only to have his father walk in and catch him in the act.
9. Costco often doesn't always get along with big name brands, including Tiffany & Co. and Apple.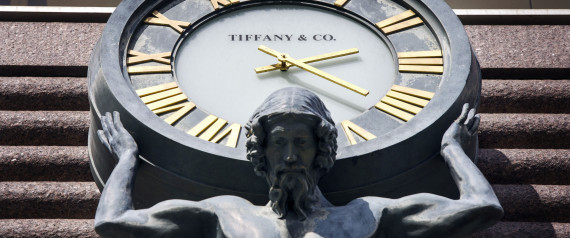 Costco has had a history of conflict with some famous brands. A shortlist:
Tiffany & Company: In February of 2013, the jewelry company filed a multimillion-dollar lawsuit because Costco was selling rings labeled "Tiffany engagement rings," despite the jewelry not being authentic.
Apple: Costco stopped carrying Apple products in 2010, after only being allowed to sell the iPod in stores and being barred from selling any Apple products online. An ongoing animosity seems to exist between the companies.
Coca-Cola: After Coca-Cola failed to give Costco the price they wanted, the retailer took all of the soda off their shelves in 2009. This lasted about a month, until Costco felt they had won the negotiation battle. In 2013, Costco pulled Coca-Cola from their food courts and replaced it with Pepsi after a similar price disagreement.
Starbucks: Starbucks once failed to pass along savings to Costco after a price cut in coffee beans, which led the warehouse to threaten to pull all of their coffee products from their stores. Starbucks chairman Howard Schultz reportedly called Costco owner Jim Sinegal and asked, "Who do you think you are? The price police?" Sinegal answered, "yes."
10. The company refrains from hiring business school graduates.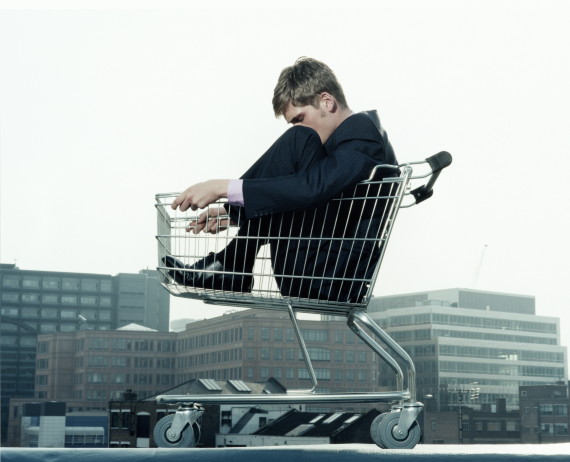 Costco makes an attempt to hire managerial and higher-level positions from within the company. Some people who started working on the floor have even been subsidized by the company to get their graduate degrees. In an aim to keep a consistent employee culture, Costco actually doesn't hire business school graduates, according to the Bloomberg Businessweek profile from 2013.
11. Costco is the largest importer of high-end French wines.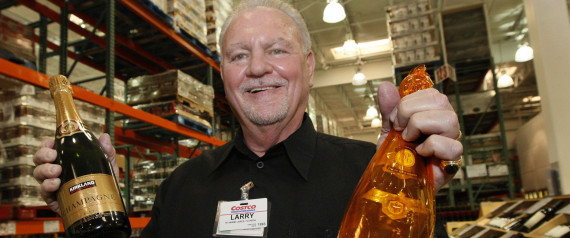 Costco employs lead wine buyer Annette Alvarez-Peters, who is considered one of the most powerful wine buyers in the world and oversees the retailer's massive wine business. According to a 2012 report by CNBC, "Costco is the world's largest importer of high-end French wines."
Much like the liquors mentioned above, the Kirkland wines are usually just less-expensive versions of other well-respected wines.
Surprisingly, a wine lover's paradise...
BEFORE YOU GO
PHOTO GALLERY
LA Walmart protest