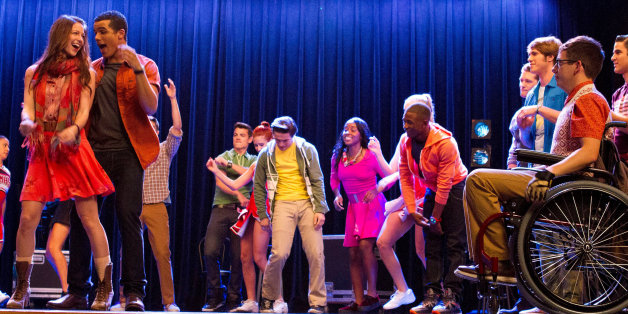 "Glee" might have to change its name in the United Kingdom, following a recent court ruling.
Businessman Mark Tughan, who owns an Oxford comedy club called The Glee Club, as well as a chain of others under the same name, has held a registered trademark of the "Glee Club" name since 2001. According to The Hollywood Reporter, he filed a lawsuit in patent court in 2011, alleging that 20th Century Fox's popular musical television series had caused harm to his business and made it difficult for him to expand under that brand name.
A deputy high court judge ruled Friday that Fox's "Glee" is causing confusion and having a detrimental effect on the "Glee Club" brand Tughan is trying to build.
"It's a relief because you can't get any more David and Goliath than this," Tughan said after the hearing, according to BBC News. "I always knew it would be a career-defining situation but I did not take it on for the fun of it -- I took it on to win."
The judge ruled that continued use of the name cannot be done in accordance with honest practices in industrial or commercial matters. The Mirror notes that rather than lose the title, Fox could end up paying massive damages to Tughan and his club business.
Per THR, Fox released a statement saying it will appeal the decision.