If President Obama is a socialist dictator like some say he is, then he's doing it wrong: The government sector has slashed jobs steadily since the recession, shrinking government payrolls to their lowest level in eight years. At this rate, there won't be enough people to run the FEMA camps.
The January jobs report was a mix of disappointment and hope, with just 113,000 new payroll jobs added, but the unemployment rate falling to 6.6 percent from 6.7 percent. The report was made slightly lousier by the government sector, which cut 12,000 workers from its payrolls last month. That's not a lot of jobs, but they add up over time. As you can see from the chart below, with the exception of a hiring spike during the 2010 census, federal, state and local governments have been cutting payrolls every single month since the recession ended. (Story continues after chart.)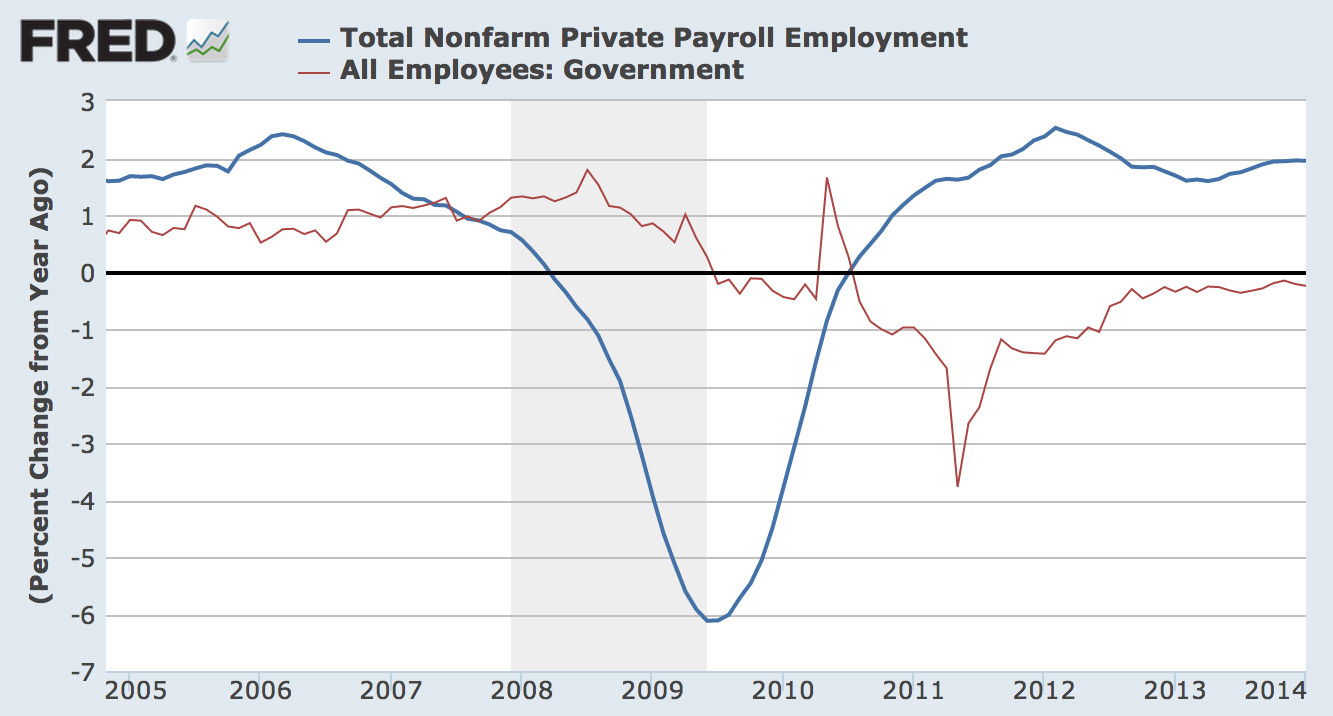 In January, there were just 21.8 million people working for the government, the lowest number since June 2005. Here's how that looks (story continues after chart):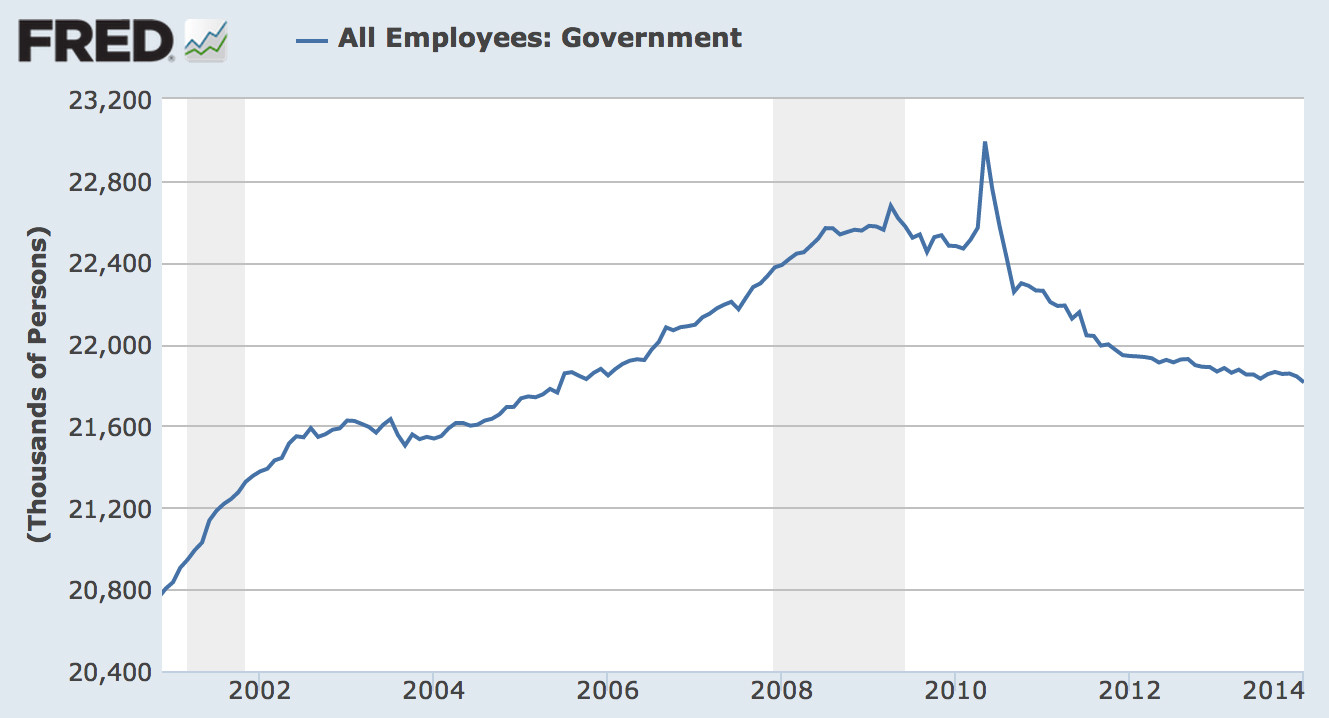 During President George W. Bush's first term, the government sector grew by 4 percent. If it had grown at the same rate during Obama's first term -- which, we should note, included the same two wars Bush started, along with the worst recession since the Great Depression -- then the government sector would have been 2 million jobs bigger by the end of Obama's first term in January.
That 2-million-job number just happens to gibe with academic studies suggesting pointless and destructive austerity measures have cost the U.S. about 2 million jobs since the recession. Yep, worst socialist dictatorship ever.