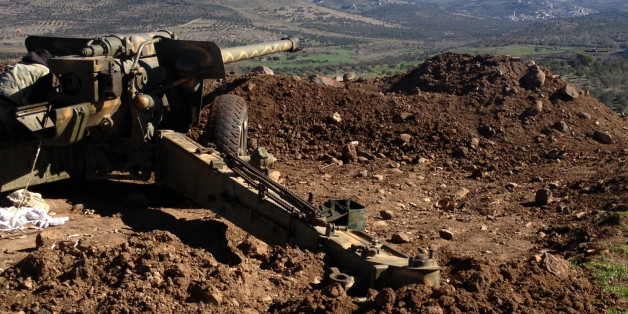 BEIRUT -- International aid organizations successfully began evacuating scores of residents from the Syrian city of Homs on Friday as part of a deal to bring relief to civilians who have lived there under siege for as long as 18 months.
But while aid organizations and the United Nations welcomed the trickle of help that is finally reaching people suffering the ravages of the war, they cautioned that the deal constitutes a tiny amount of relief in the face of overwhelming needs for food, medicine and clean water inside Syria.
U.N. emergency relief coordinator Valerie Amos stressed that "we need to see unhindered, continuous and safe access for humanitarian workers to deliver aid to the millions of people trapped in all the hard to reach or besieged areas across Syria."
That point was echoed by American government officials as well as commentators, who focused on the narrow scope of the deal, which includes plans for food deliveries on Saturday. Speaking to The WorldPost amid peace talks in Geneva last week, Lama Fakih of Human Rights Watch said that while any deal would be a "welcome change of pace," the Syrian regime was still falling far short of its humanitarian obligations.
At the State Department in Washington, spokeswoman Jen Psaki reiterated the need for additional aid.
"We should not be giving credit to a regime just for providing food for a few days to people who are starving," Psaki said. "This is something they should have been doing all along."
Syrian President Bashar al-Assad's regime agreed on Thursday to a three-day ceasefire to permit food deliveries and civilian evacuations. Officials in Homs told The Wall Street Journal that as many as 200 children, women and elderly men would be allowed to leave the besieged areas on Friday, but that men between 15 and 55 would not be permitted to go. The United Nations also has food outside the city "ready for immediate delivery," according to Farhan Haq, spokesman for U.N. Secretary General Ban Ki-moon.
Many activists and commentators vehemently opposed to Assad's regime attacked the terms of the deal, arguing that the United Nations had underdelivered:
Only women, old men &children allowed to leave Homs. Men btwn 15&55 not allowed. They can either starve or surrender & be tortured to death.

— BSyria (@BSyria) February 7, 2014
#UN you are hopeless. You are accomplice of #Assad's crime by participating to #Homs cleansing; Damn you. #ME must quit #UN

— yalla souriya (@YallaSouriya) February 7, 2014
UN is celebrating displacing more Syrians and making them refugees. #Homs #Syria

— Hussain AbdulHussain (@hahussain) February 7, 2014
Samantha Power, the American ambassador to the United Nations, echoed concerns about the eventual fate of evacuees.
"We have reason on the basis of history to be very skeptical and frankly very concerned about anybody who falls into regime hands who comes from a part of the country that has been under opposition control," she warned on Friday.
Efforts to pass a Security Council resolution requiring more humanitarian aid in Syria have failed because of opposition from Russia, the Syrian regime's most powerful backer.