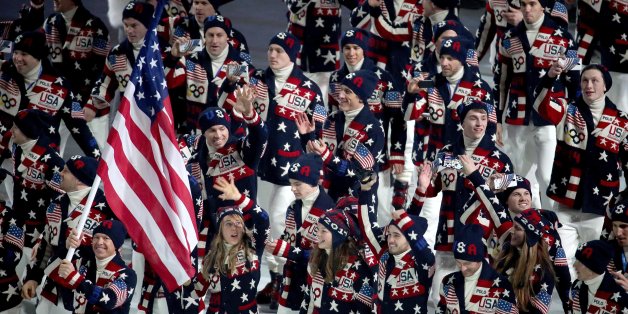 There was no mistaking Team USA at the opening ceremony of the 2014 Sochi Olympics. The American athletes marched into Fisht Olympic Stadium sporting attire that made clear where they came from.
Led by flag bearer and Nordic combined skier Todd Lodwick, the large contingent of U.S. Olympians arrived late in the traditional "Parade of Nations." Of course, it was hard to miss them once they were on the scene.
Check out some of the photos from their arrival.
PHOTO GALLERY
Team USA Arrives At Sochi Opening Ceremony