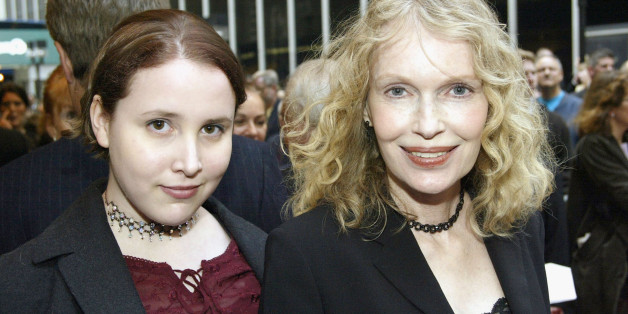 On Friday night (Feb. 7), Woody Allen responded to Dylan Farrow's open letter alleging he had sexually abused her at the age of seven. Allen's lawyer and publicist had previously spoken on his behalf, but in this most recent update, Allen took to the Times to publish an op-ed titled "Woody Allen Speaks Out." Dylan has since responded to Allen's self-defense, denying his claims that her mother Mia Farrow coached her into believing she was molested.
Challenging Allen's response point for point, Dylan stood her ground in a new essay published in The Hollywood Reporter. "I have never wavered in describing what he did to me. I will carry the memories of surviving these experiences for the rest of my life," she wrote. "His op-ed is the latest rehash of the same legalese, distortions, and outright lies he has leveled at me for the past 20 years."
Many of Dylan's assertions point to factual inaccuracies in Allen's Times piece, a number of of which were addressed by Maureen Orth, the reporter who conducted the first interview published in Vanity Fair last year.
Orth quickly responded to Allen's letter, posting "10 Undeniable Facts About The Woody Allen Sexual-Abuse Allegation," many of which directly conflict with Allen's understanding of the case, including the fact that Mia went to the police (her lawyer told her to visit a pediatrician) as well as that Allen took a polygraph (Orth points out that he refused to do so).
Read Dylan's entire response to Allen over at The Hollywood Reporter.
BEFORE YOU GO
PHOTO GALLERY
Celebrity News & Photos