Nothing quite compares to the power of a photograph to communicate the goings on in the world. Ranging from the serious to the silly, these photos offer a peek into events around the world this week.
1. In Myanmar, a hot air balloon hovers over the temples of Bagan, on Feb. 4, 2014.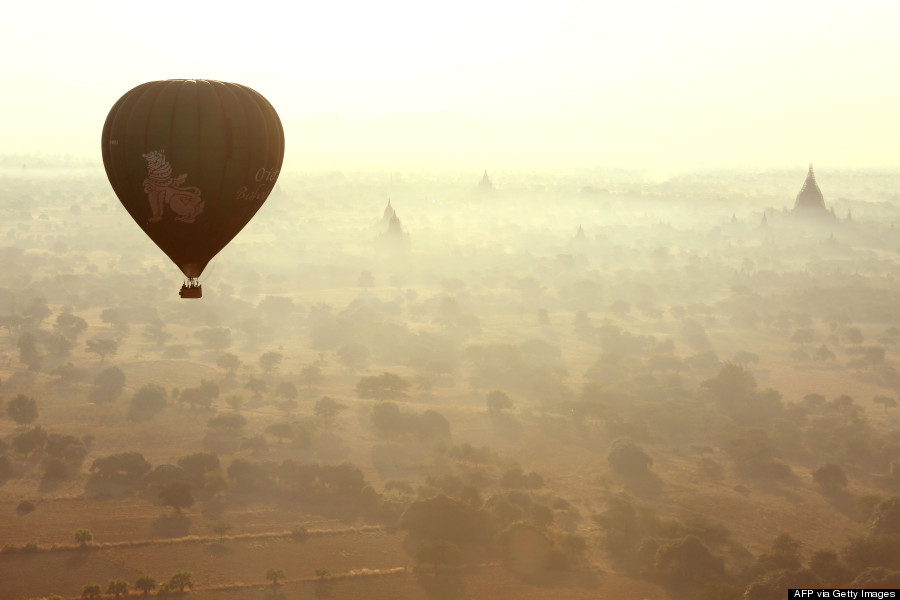 (Ye Aung Thu/AFP/Getty Images)
2. South African miners gather to mourn their colleagues, who died in a mining accident in Doornkop, southwest of Johannesburg, on Feb. 6, 2014.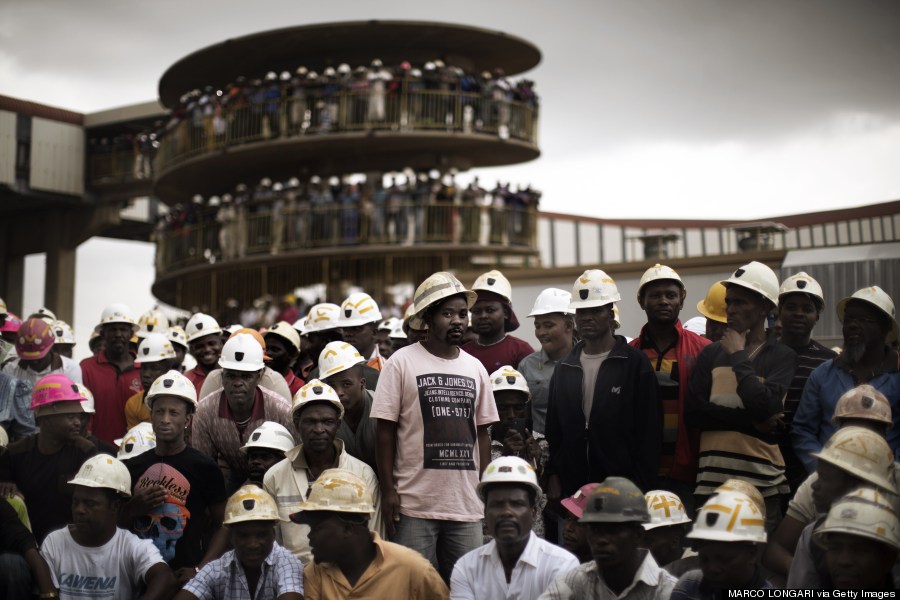 (MARCO LONGARI/AFP/Getty Images)
3. Indira, a bengal white tigress, lies down with her cubs at the zoo of Cali in Colombia, on Feb. 6, 2014.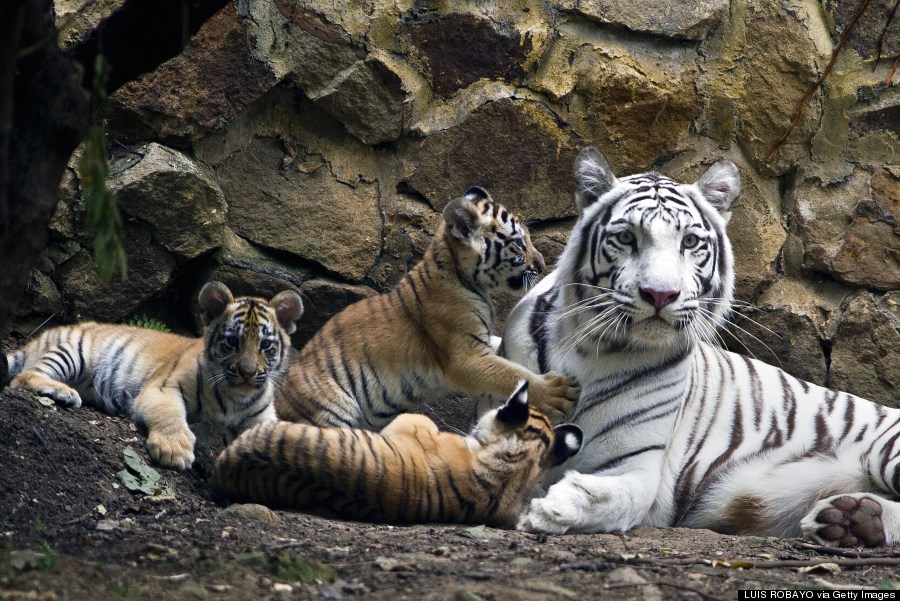 (LUIS ROBAYO/AFP/Getty Images)
4. Camel herders warm themselves at a bonfire at the annual Nagaur cattle fair, in the western Indian state of Rajasthan, on Feb. 6, 2014. (AP Photo/ Rajesh Kumar Singh)
5. Royal Marines, deployed to aid those affected by devastating floods, wade through Moorland, Somerset on Feb. 7, 2014.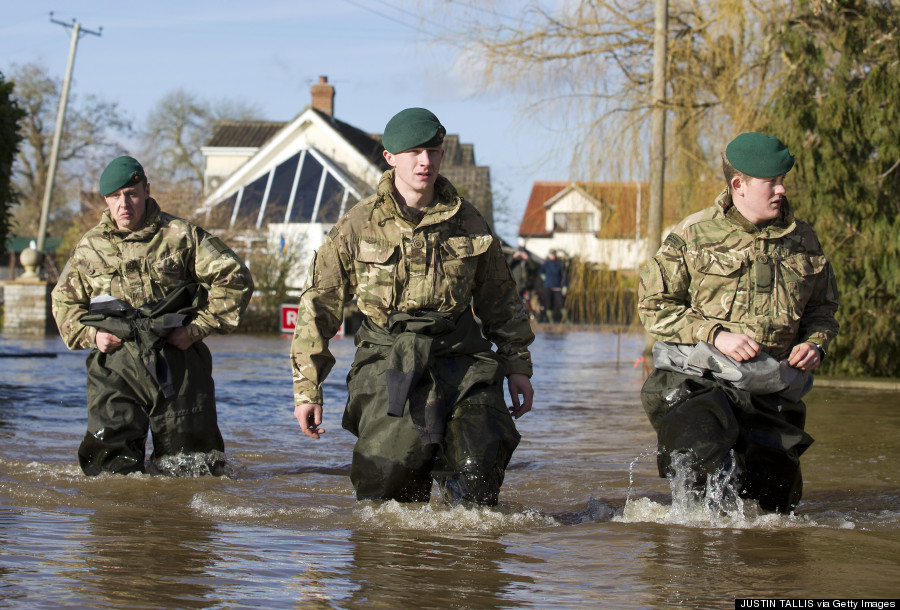 (JUSTIN TALLIS/AFP/Getty Images)
6. An Indonesian boy carries his brother as the Mount Sinabung spews pyroclastic smoke at Sibintun village, on Feb. 7, 2014.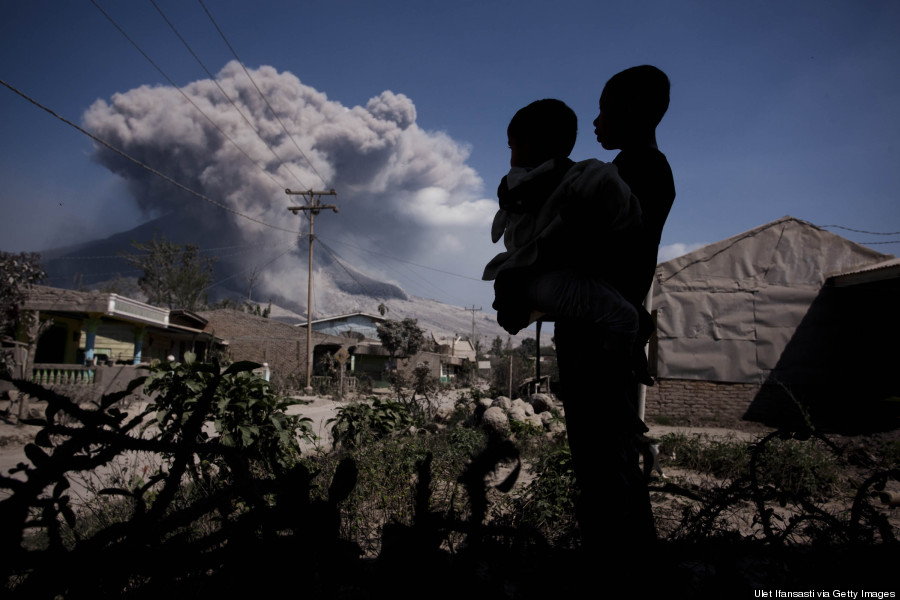 (Ulet Ifansasti/Getty Images)
7. A man gestures as he urges other protesters to stop stoning a local government building in Tuzla, north of Bosnia's capital Sarajevo, on Feb. 6, 2014. (AP Photo/Amel Emric)
8. Russian artists perform during the opening ceremony of the 2014 Winter Olympics in Sochi, on Feb. 7, 2014. (AP Photo/Mark Humphrey)
9. A North Korean soldier looks towards the south through a pair of binoculars at the border village of Panmunjom, which has separated the two Koreas since the Korean War, on Feb. 6, 2014. (AP Photo/Yonhap, Shin Jun-hee)
10. Anti-government protesters stand on a barricade in Ukraine's Kiev on Feb. 7, 2014.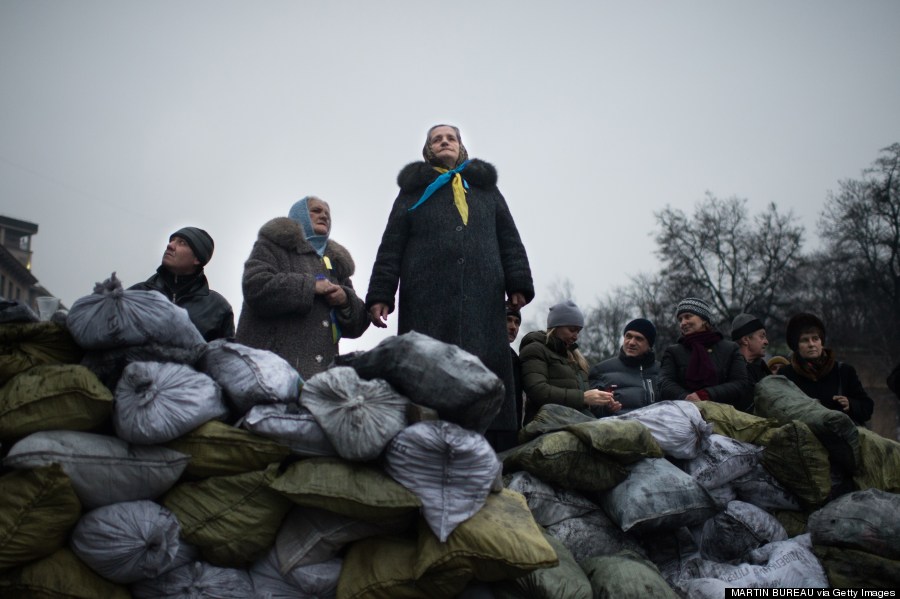 (MARTIN BUREAU/AFP/Getty Images)