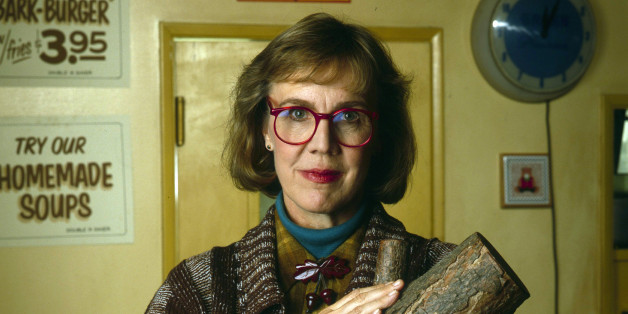 I'm always looking for something new (or old) to watch during winter. My body is not equipped to go out in the unbearable New York City weather from December through March (sometimes longer), so I like to pile on 15 sweaters, eat a lot and watch TV every weeknight evening and throughout the weekend.
During this particularly horrible New York winter, I started rewatching David Lynch's 1990 hit TV show "Twin Peaks." I've only seen it once in its entirety (during college), but seeing as I rewatch Lynch's films more frequently than that, it seemed like the right time to watch it again.
I had almost forgotten how amazing it is. Sure, the ending is shoddily wrapped up (but did you expect David Lynch to be able to wrap something up neatly or to your satisfaction?!). Sure, some of the acting is atrocious (but that's definitely part of what makes it so hilarious and watchable).
Having doubts? Here are 11 reasons why you should be watching "Twin Peaks" right now.
Because it's David Lynch. And David Lynch is AWESOME.

Because David Lynch isn't making any new movies.

Because of Special Agent Dale Cooper.

Because of Audrey Horne.

SIGH.
SO GREAT.
Isn't she the best? I know her "relationship" -- they never actually have sex or anything -- with Dale Cooper is a little creepy (she's only 18), but if it's wrong, then I don't want to be right! I <3 you forever, Audrey! Okay, okay. I'm done.
Because of all the doughnuts, coffee and pie.

Because there are no other shows on television like it.

Because of David Duchovny's guest-starring appearance.

Because it's creepy.

Because you'll have strong feelings about the characters you like and dislike.

Because of all the ridiculous romances.

Because of its campiness and corniness. And its own awareness of its campiness and corniness.

BEFORE YOU GO
PHOTO GALLERY
The Black Lodge, 'Twin Peaks'-Themed Restaurant