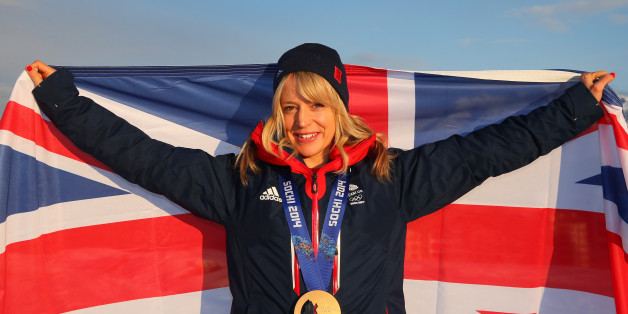 The BBC was forced to apologize on Monday after some of its announcers got slightly carried away about British victories at the Olympics. And by "slightly," we mean "very, very carried away."
Jenny Jones became the first UK athlete to win an Olympic medal on the snow, collecting a bronze in the slopestyle competition. This was a big deal, but the BBC announcers made a couple of mistakes—like saying that Jones had gotten a gold medal instead of a bronze, and shouting so loudly that their mics had to be cut at one point.
Even more galling, they actually cheered when a rival athlete fell down.
The complaint-happy British public promptly sent hundreds of protest letters and tweets. From the Daily Mail:
Paul Morton wrote: 'I thought I'd tuned into CBeebies or "Grange Hill does Val d'ISere" by mistake, turned out to be BBC's #Slopestyle commentators #myeardrums.'

Another twitter user, simply called Helena added: 'Want a refund on the bit of my licence fee paying for the appalling slopestyle commentators. They're a disgrace.'

Nick Blacow wrote: 'Deary me can the @BBCSport slopestyle commentators please get a grip you are working for the BBC for god's sake!'

And user Adam Yates added: 'Never heard such puerile hyperactive guff in my life. BBC should axe those three clowns immediately. Had to mute coverage.'
The BBC later admitted that "excitement got the better" of its hosts.