The Beatles have had a diverse, ever-evolving spiritual journey since they first graced America with their music 50 years ago on the Ed Sullivan Show. From their controversial comment about being "more popular than Jesus" to later forays into eastern religion, the Fab Four have always been interested in getting higher.
A look at the lyrics of some of their songs provides a glimpse into their religious interests and influences.
Let It Be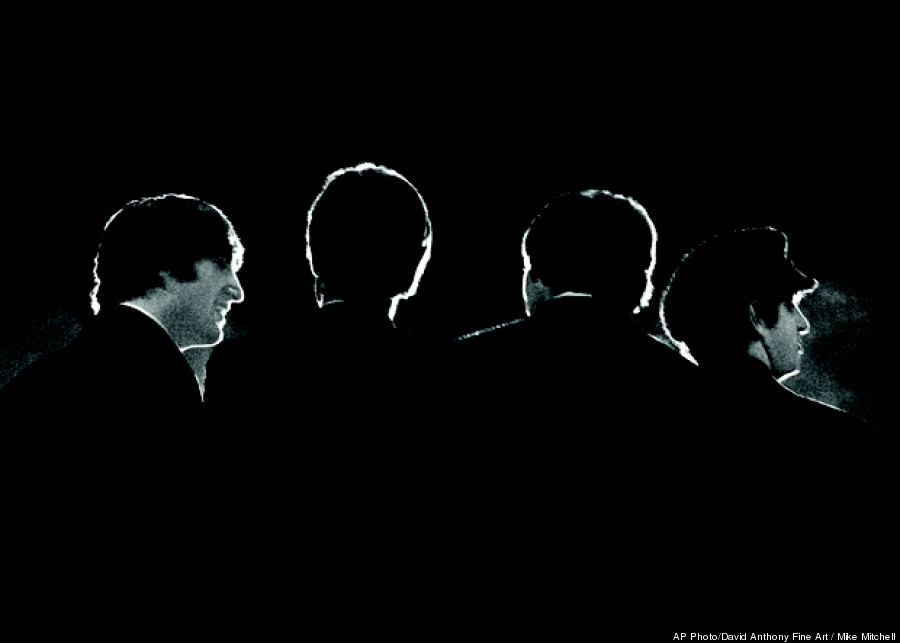 "When I find myself in times of trouble
Mother Mary comes to me
Speaking words of wisdom, let it be."
Paul McCartney explained that he wrote this song after his mother, Mary, appeared to him in a dream. However, the "Mother Mary" moniker is interpreted by many as a Biblical reference to Mary, mother of Jesus.
Across The Universe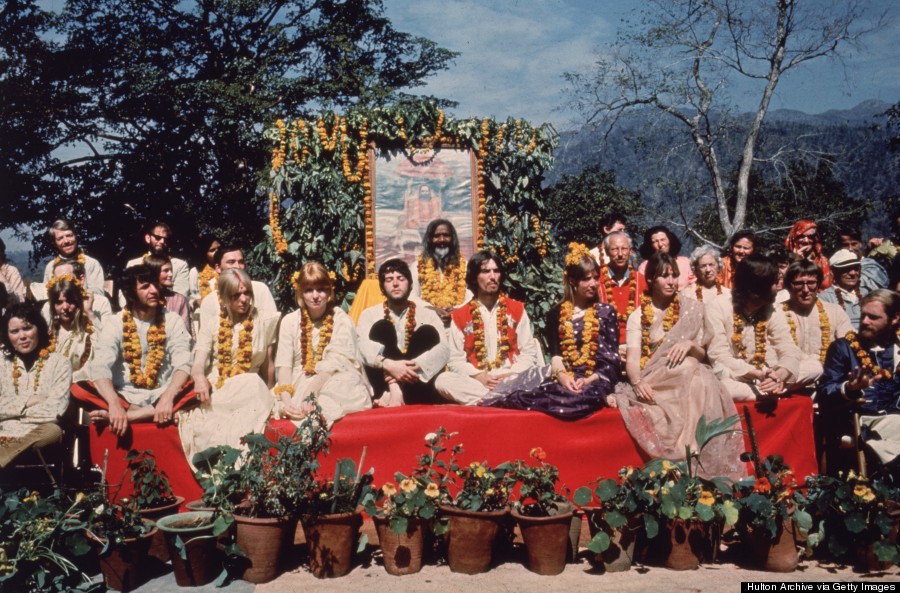 "Jai guru deva om
Nothing's gonna change my world"
The Beatles became interested in Transcendental Meditation in the late 1960s, particularly through the influence of leader Maharishi Mahesh Yogi. The mantra "jai guru deva" literally means "Glory to the shining remover of darkness," and is used as a universal salutation.
Ballad of John & Yoko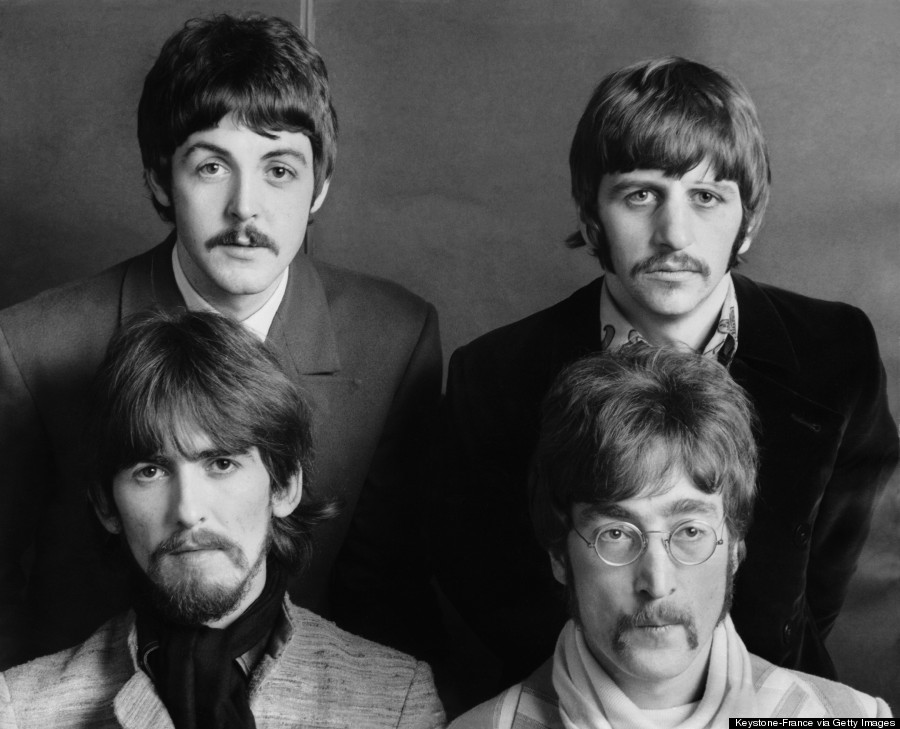 "Christ! You know it ain't easy,
You know how hard it can be.
The way things are going,
They're going to crucify me.
Saving up your money for a rainy day,
Giving all your clothes to charity.
Last night the wife said,
Oh boy, when you're dead you don't take nothing with you but your soul"
Paul McCartney and John Lennon recorded this song about Lennon's relationship with Yoko Ono. Some U.S. radio stations declined to broadcast it, due to the perceived sacrilegious use of the words "Christ," and "crucify."
Eleanor Rigby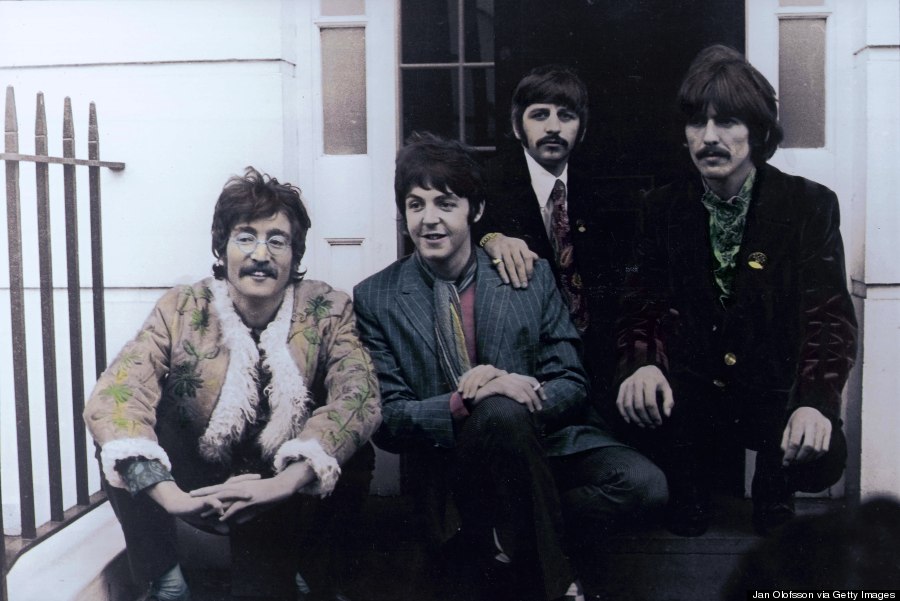 "Eleanor Rigby died in the church and was buried along with her name.
Nobody came.
Father McKenzie, wiping the dirt from his hands as he walks from the grave.
No-one was saved."
This song's refrain of "all the lonely people" concisely sums up its overarching theme. It appears to highlight abandonment and loneliness that can't necessarily be mitigated by religion.
Lady Madonna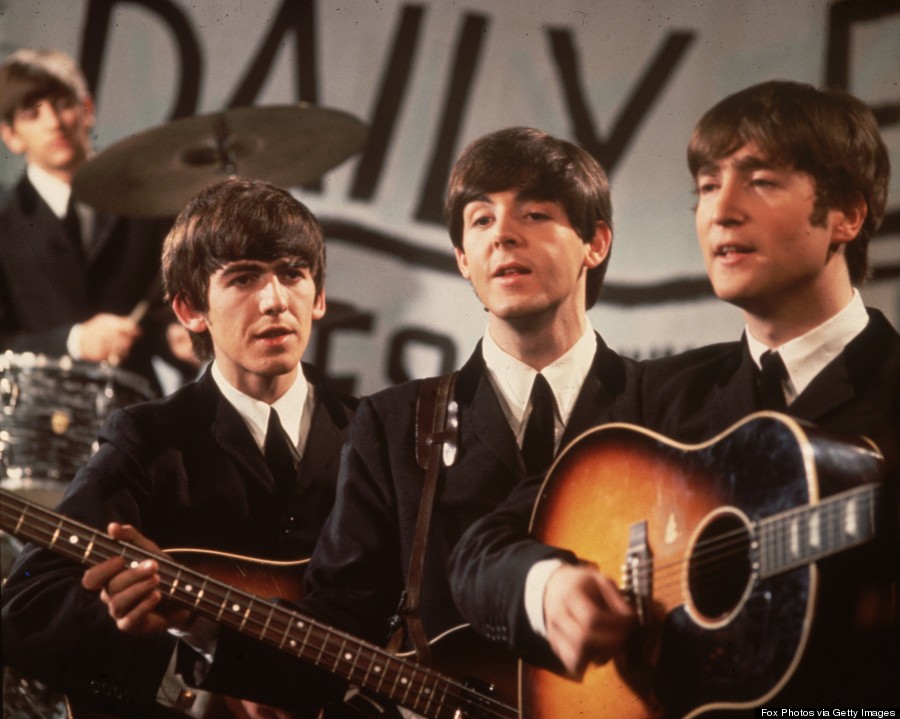 "Lady Madonna children at your feet
Wonder how you manage to make ends meet.
Who finds the money when you pay the rent?
Did you think that money was heaven sent?"
"'Lady Madonna' started off as the Virgin Mary, then it was a working-class woman, of which obviously there's millions in Liverpool," McCartney explained, according to Rolling Stone. "There are a lot of Catholics in Liverpool because of the Irish connection."
The Inner Light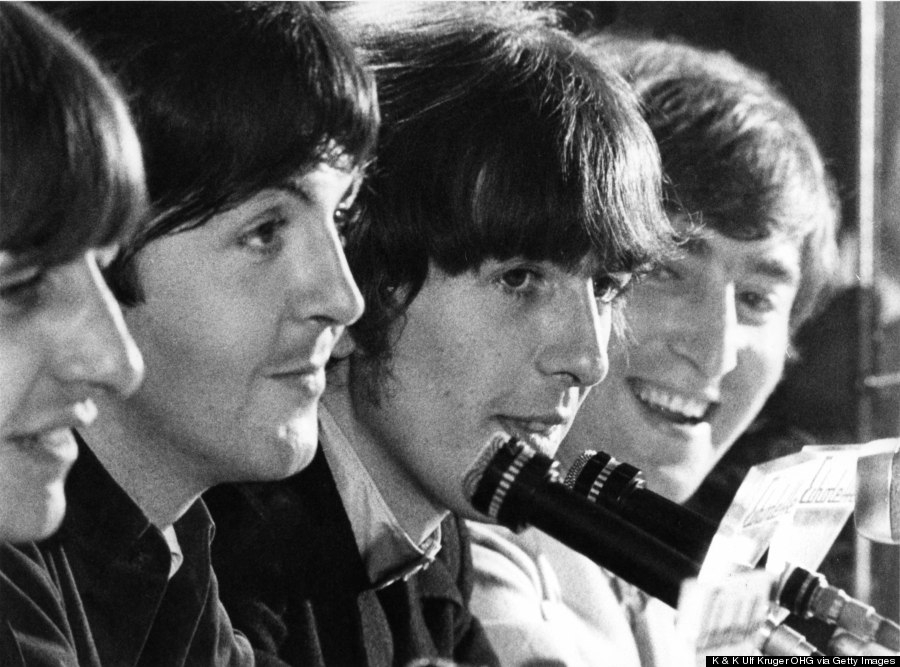 "Without going out of my door
I can know all things on Earth
Without looking out of my window
I could know the ways of Heaven"
Chapter 47 of the Tao Te Ching as translated by D.C. Lau says, "Without stirring abroad /One can know the whole world; /Without looking out the window /One can see the way of heaven." A Sanskrit scholar at Cambridge University, Juan Mascaró, suggested to George Harrison that it might be "interesting to put into your music a few words of Tao..."
The Fool On The Hill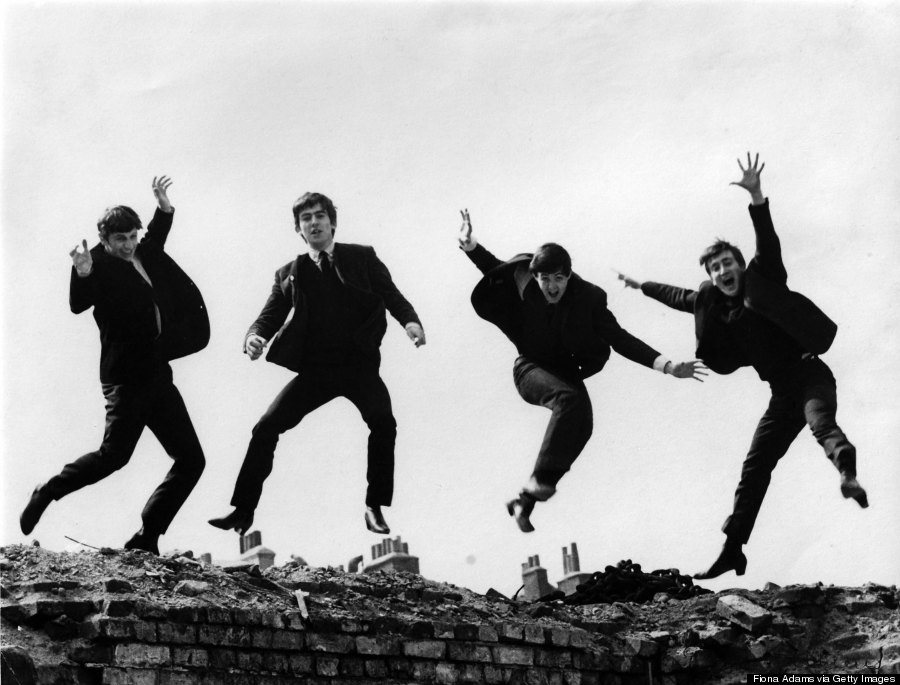 "But the fool on the hill sees the sun going down
And the eyes in his head see the world spinning round.
Well on the way, head in a cloud,
The man of a thousand voices talking perfectly loud."
McCartney cited Maharishi Mahesh Yogi or "someone like him" as the inspiration for this song, which is about a wise old fool misunderstood by the rest of the world. That description could apply to many prophetic figures in the history of religion, too.
Tomorrow Never Knows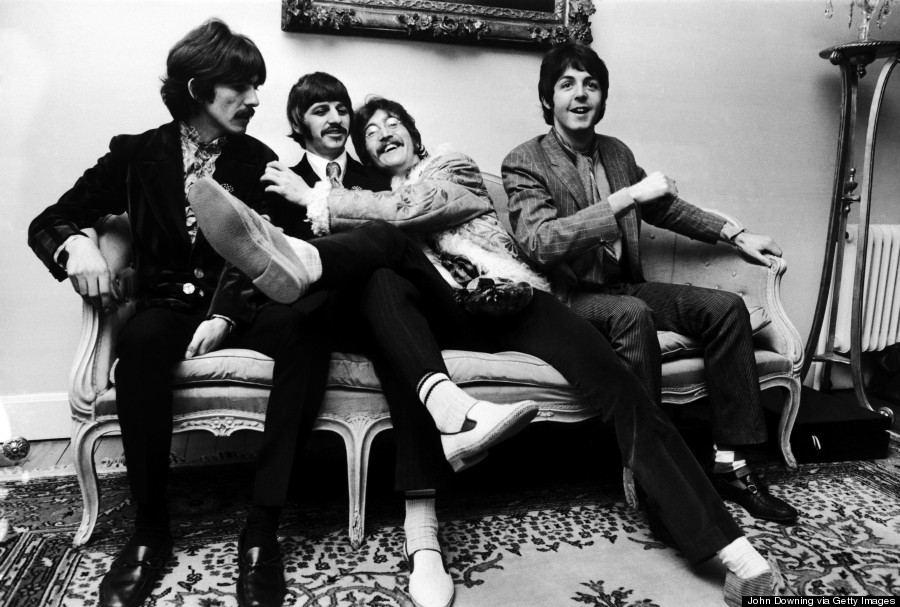 "That you may see the meaning of within,
It is being, it is being,
That love is all and love is everyone,
It is knowing, it is knowing."
Lyrics for this song were adapted from the book The Psychedelic Experience: A Manual Based on the Tibetan Book of the Dead. McCartney said that Lennon opened the book to find the lines "Whenever in doubt, turn off your mind, relax, float downstream."
Imagine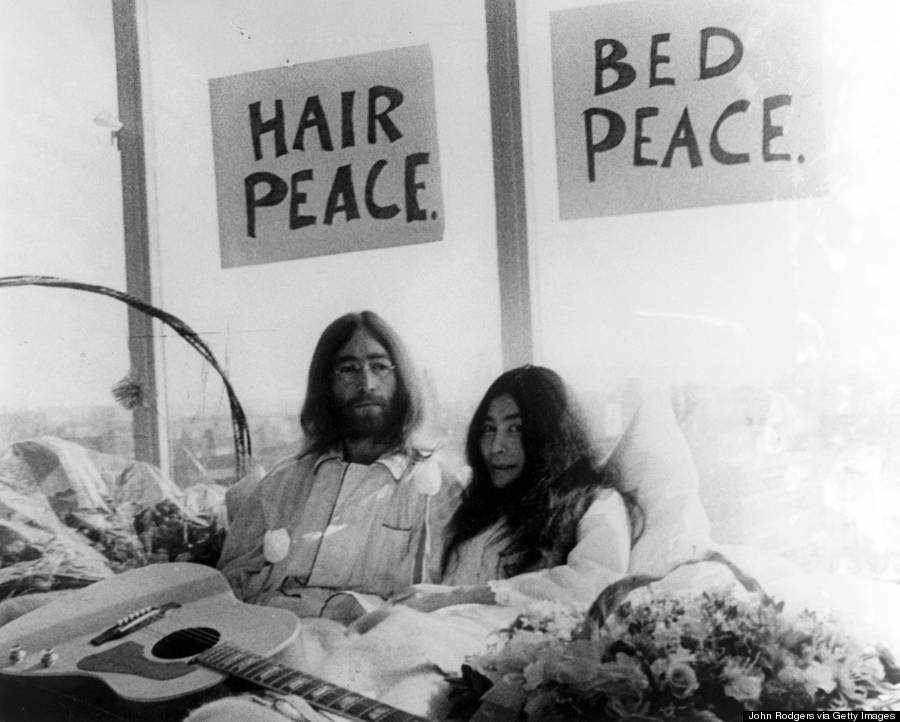 "Imagine there's no heaven
It's easy if you try
No hell below us
Above us only sky
Imagine all the people
Living for today"
"Imagine" was Lennon's best-selling single of his solo career. It rejects religious and national divides, envisioning a world for all to "live as one." He explained that after Dick Gregory gave him and Yoko Ono a Christian prayer book, they became inspired by:
The concept of positive prayer ... If you can imagine a world at peace, with no denominations of religion—not without religion but without this my God-is-bigger-than-your-God thing—then it can be true ... the World Church called me once and asked, "Can we use the lyrics to 'Imagine' and just change it to 'Imagine one religion'?" That showed [me] they didn't understand it at all. It would defeat the whole purpose of the song, the whole idea.
My Sweet Lord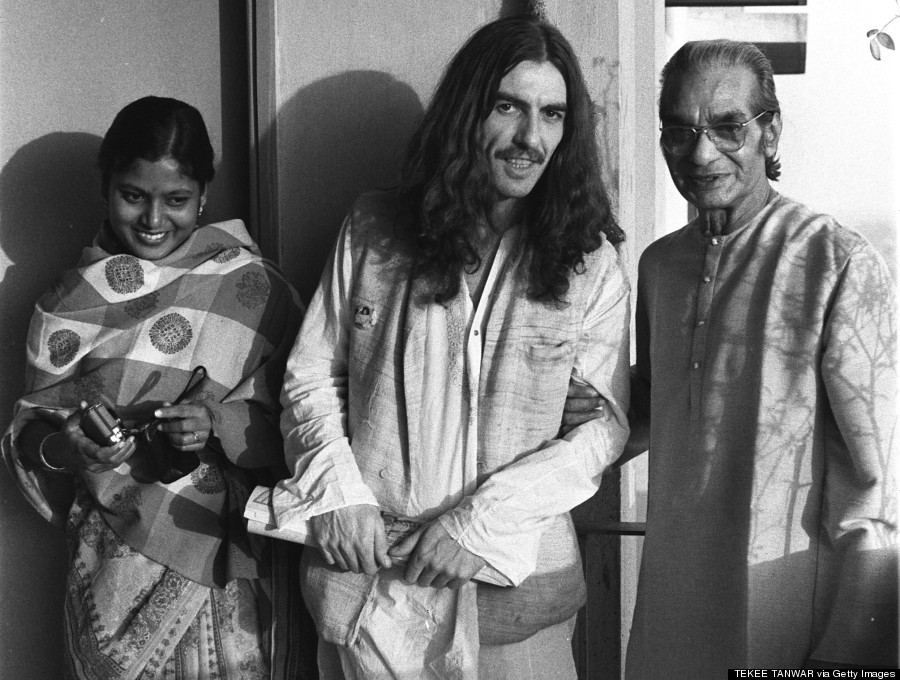 "Now, I really want to see you (hare rama)
Really want to be with you (hare rama)
Really want to see you lord (aaah)
But it takes so long, my lord (hallelujah)"
George Harrison was perhaps the Beatle most influenced by Hindu practices, and "My Sweet Lord" celebrates both Eastern and Western beliefs in its lyrics. The inclusion of the Hare Krishna mantra as well as the Abrahamic chant of "Hallelujah" is a call to know God in any and all forms. It's a direct invitation to know and be with "my sweet Lord."
The last two songs,"Imagine" by Lennon and "My Sweet Lord" by Harrison, aren't technically counted as Beatles songs, but have been included here because they were written by former members of the Beatles.
This is not an exhaustive list. Which songs did we miss? Let us know in the comments!
BEFORE YOU GO
PHOTO GALLERY
Quotes By Inspiring Religious Thinkers