We love breakfast. It's the best meal of the day, no contest. We like the eggs. We adore the pancakes. We really, really love the bacon. And now we have a reason to love this meal even more: Breakfast. Nachos.
That's right people, we have found a recipe that gives us a reason to eat nachos for breakfast. It's a simple idea -- so simple we're surprised we hadn't thought of it before -- but it works. The only thing you need to make nachos a breakfast food is to add eggs (and breakfast sausage). Et voila, nachos have just become a breakfast staple.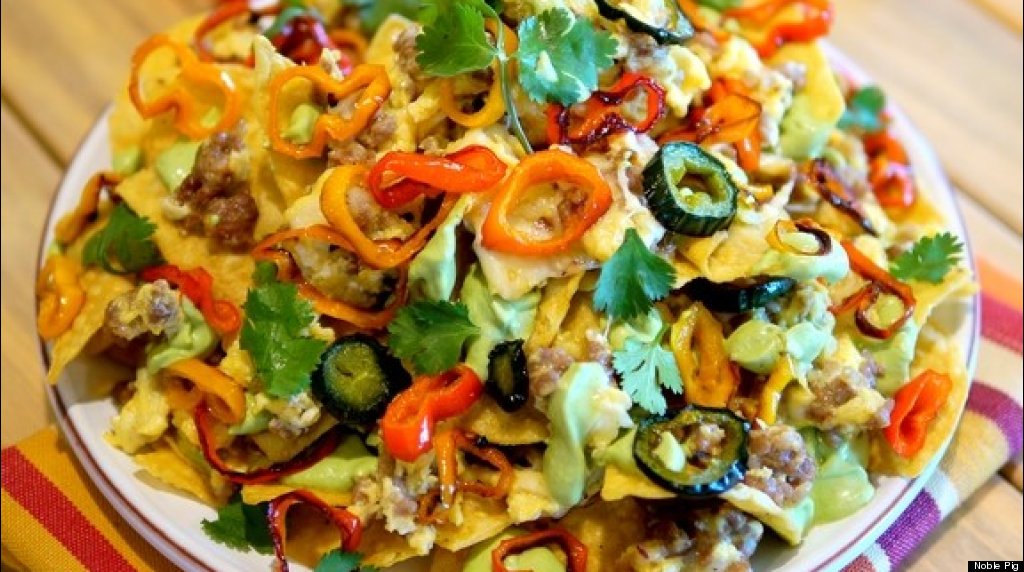 The breakfast nacho recipe we're sharing with you today uses scrambled eggs, breakfast sausage, avocado cream (!!) and roasted peppers to make this beautiful morning meal. But that is just the beginning, people. You can swap scrambled eggs for fried, top the whole stack with crumbled bacon, load it with guacamole or even replace the tortilla chips with tater tots for breakfast totchos. Just run with it.
To get started check out the Breakfast Nachos recipe by food blogger, Noble Pig.
Want to read more from HuffPost Taste? Follow us on Twitter, Facebook, Pinterest and Tumblr.
BEFORE YOU GO
PHOTO GALLERY
Nacho Recipes