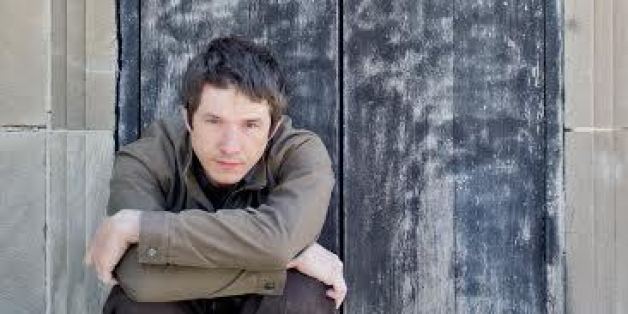 Brief Interviews is a new series in which writers discuss language, literature, and a handful of Proustian personality questions.
Jesse Ball is a poet and a novelist. He's a recipient of The Plimpton Prize, and his work was anthologized in The Best American Poetry 2006. He teaches at School of the Art Institute of Chicago. His most recent novel, Silence Once Begun [Pantheon, $23.95], was published earlier this month. A fictionalized series of interviews and written correspondences, it tells the story of a man who ceases to speak after confessing to committing a series of kidnappings.
What is your most prized possession?
I had a knife I liked very much, but I lost it. I think it was too nice -- I didn't deserve it.
Who (or what) do you envy?
Wiry independent woman 77 years old who lives on a farm alone with some dogs and chickens and plays an instrument badly every morning while the dogs howl.
Where do you like to read?
In bed, chair, under blanket. On train.
What did you want to be when you grew up (besides an author)?
Garbage man.
What bothers you most about the English language today?
It isn't a problem of language, but one of meaning. I would like people to mean more specific things when they speak.
What's your favorite word?
Curlew is pretty good. Soot. Scold. Antics. There are so many. I think if you asked me every day the selection would change each time.
Which word do you hate?
Teal.
If you could have any 5 dinner guests, dead or alive, who would they be?
Bachelard, Walser, Darger, Elizabeth Cotten, Sebald
What word or phrase do you overuse?
"Some kind of..." or "a sort of".
What is the first book you remember reading?
Whose Mouse Are You by Robert Kraus
Who are your literary heroes?
The Gawain Poet, Herodotus, M.Aurel., Montaigne, Whitman, Rilke, Kafka, Lorca, Dickinson, Walser, Proust, Bernhard, Kristof...
Which books are you embarrassed to have never read?
The book of the person I happen to be speaking to.
If you could only recommend one book, which would it be?
Leaves of Grass, 1855 -- or The Meditations by Marcus Aurelius
Print book or e-book?
A beautiful book is best -- small compact and well-printed on good paper. But, if the book will not be the above, then either.
What, if anything, do you read while you're working on a project?
It shifts in accordance with the project.
Do you have a favorite sentence from a book? What is it?
(from In the Desert by Stephen Crane):
In the desert
I saw a creature, naked, bestial,
who, squatting upon the ground,
Held his heart in his hands,
And ate of it.
I said, "Is it good, friend?"
"It is bitter bitter," he answered;
"But I like it
Because it is bitter,
And because it is my heart."