Matt Lauer had to face a painful reality on Monday morning: his hat sucks.
The "Today" host wore a particularly pointy chapeau during his coverage of the Olympics that very quickly received attention for its unique qualities. But he got a rude awakening after NBC Olympic correspondent Lindsey Vonn gave him some brutally honest feedback.
"You should probably never wear that hat that you wore in the last segment ever again," Vonn said. "Just from one friend to another."
"A little too pointy up top?" Lauer said while laughing. "I thought it looked like a Hershey's Kiss."

"Yeah, ya know...just never, again. Ever," she said.
"Thanks for the tip, pal," Lauer said before signing off.
Lauer has taken some heat for his hat choices before. "Matt Lauer's Hat" even has its own Twitter account and we must say, the hat has some jokes:
Keeping 90 percent of his body heat from escaping on this frigid day.

— Matt Lauer's Hat (@HatLauer) December 15, 2010
Just hanging in the dressing room with the tips of Justin Bieber's gloves. They smell like money and entitlement.

— Matt Lauer's Hat (@HatLauer) June 15, 2012
In case you missed it, here is said hat. What do you think?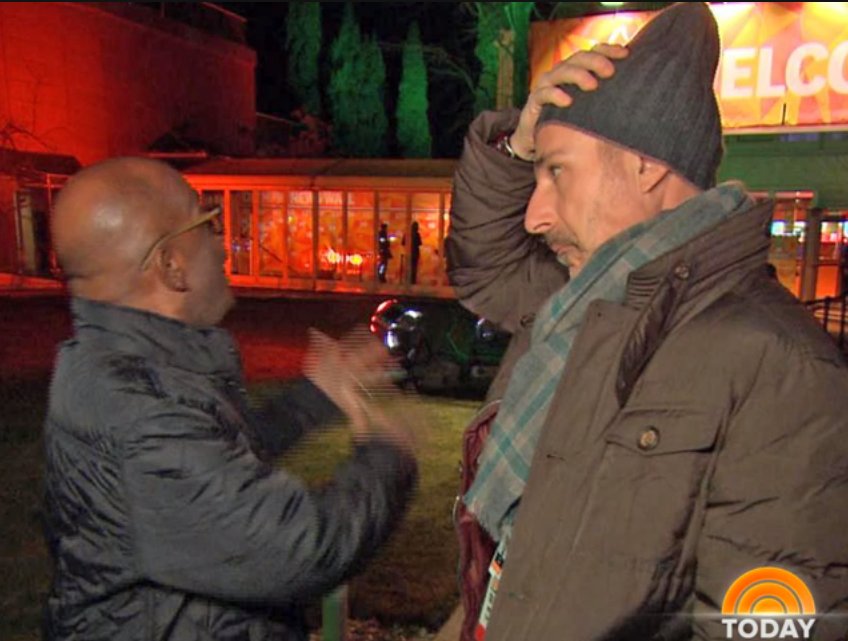 Watch the video for the full clip on NBC.
(HAT Tip: TVNewser)
BEFORE YOU GO
PHOTO GALLERY
Matt Lauer Through The Years