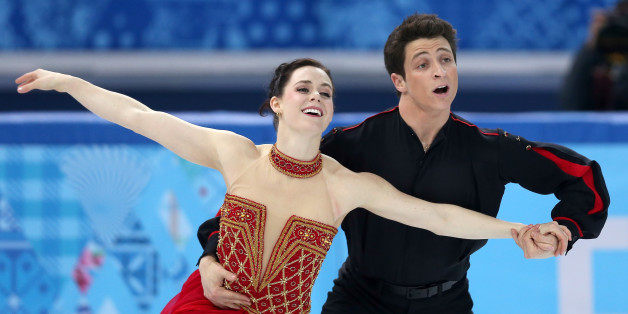 The ratings for NBC's first day of primetime Olympics coverage are in, and things are looking pretty good for the network.
NBC drew a total of 25.1 million viewers for its Olympics coverage on Saturday night, according to preliminary Nielsen numbers. The network touted the results in a statement on Sunday, declaring them "the best Saturday primetime viewership of any broadcast network in February in four years — since the second Saturday of the 2010 Vancouver Games (26.6 million viewers on NBC, Feb. 20, 2010)."
The network also won in the key demo, drawing 10 times as many viewers ages 18-49 than its rivals, according to Variety.
Total viewership on Saturday, however, was down from 26.2 million for the first day of competition during the Vancouver 2010 Olympics. It was up 3 percent from the winter games in 2006.

NBC also won Friday night with the opening ceremony, which drew a total of 31.7 million viewers from 8 p.m. to 11 p.m. Deadline had the the final numbers from Nielsen. The network won the night in total viewers, and Friday was the second most-watched opening ceremony broadcast on tape delay. The Sochi ceremony came behind NBC's broadcast of the 2010 opening ceremony in Vancouver, which drew a total of 32.7 million viewers.