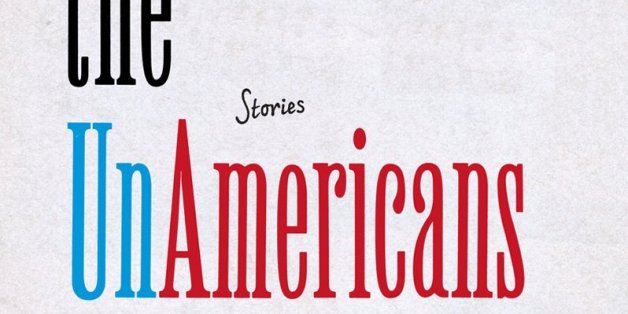 The UnAmericans by Molly Antopol
W.W. Norton, $24.95
Published February 3, 2014
What is it about?
The book is a collection of short stories, and covers a broad range of topics, from religion to the collapse of Communism. The one topic that most of the stories deal with in some capacity is the intimate human relationship, both familial and non. She manages to capture these bonds in extremely heart wrenching ways.
Why are we talking about it?
Molly Antopol was a 2013 National Book Foundation "5 Under 35" honoree, and this is her debut work of fiction, so we were extremely excited to get our hands on it.
Who wrote it?
Molly Antopol teaches writing at Stanford University, and was a recent Wallace Stegner Fellow.
Who will read it?
People who enjoy reading short stories, literary fiction, and/or those who are interested in the immigrant experience in America.
What do the reviewers say?
Publishers Weekly: "There are no happy endings, nor does Antopol people her stories with heroes. What draws the reader to her deeply flawed characters is their keen self-awareness, and their consequent ability to act with a semblance of moral, sometimes even selfless, integrity."
Kirkus: "A smart, empathetic, well-crafted first collection—Antopol is a writer to watch."
Opening lines:
"No one wants to listen to a man lament his solitary nights-myself included. Which is why, on an early fall morning four months after Gail left, when a woman breezed into my shop with a pinstriped skirt in her arm and said, 'On what day this can be ready?' I didn't write a receipt, tell her Tuesday and move on to the next customer. Instead I said, 'Your accent. Russian?'"
Notable passage:
"The sad fact was that Daniela was turning out plainer than her mother, but was certainly more polished and put together. Though the afternoon was hot and gray, she wore a white button-down, pointy sandals and creased jeans cuffed at the ankle. Her long hair was so flat it looked ironed, and her pale blue eyes--she had my eyes-- were hidden by thin-framed glasses. Standing outside the arrival gate, she could have easily passed for one of the students who used to trudge slush into the classrooms Katka had just mopped. I'm certain that to anyone else Daniela would have appeared exhausted from her flight; rumpled, nervous and probably overwhelmed to be seeing her father after almost a year. But to me she looked like one of those girls, who, with a quick toss of her glossy hair, used to make me feel like an awkward foreigner with an ill-fitting sweater and tangled teeth."