 The men's cross-country ski sprint semifinal at the Sochi 2014 Winter Olympics was full of unfortunate and hard-to-watch crashes. There was a three-man pile-up around a tricky bend at the end of the race, but the worst was when Russian Anton Gafarov wiped out halfway through and broke one of his skis.
Gafarov ended up crashing a second time as he struggled with the ruined ski and then attempted to drag himself to the finish line. As everyone watched the athlete flounder, Canadian coach Justin Wadsworth ran onto the track to help him out and gave him a replacement ski. It was a notable act of kindness between rivals that reminded us what makes the Olympics so great.
(Story continues below.)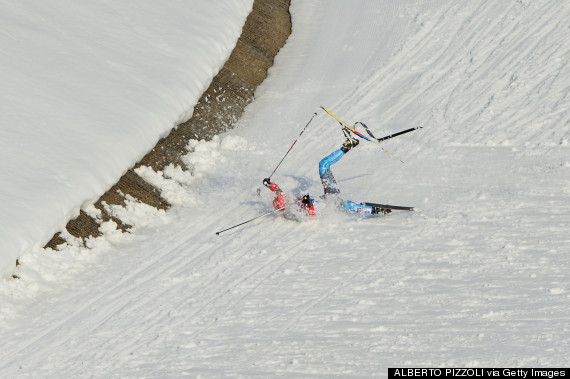 Gafarov's second fall on the course.
Wadsworth explained to Canadian news site The Star why he decided to help out Gafarov: "It was like watching an animal stuck in a trap. You can't just sit there and do nothing about it. ... I wanted him to have dignity as he crossed the finish line."
Gafarov finished nearly three minutes behind the leaders and came in 12th place. He was visibly devastated as he completed the race on his mismatched skis, but he received a standing ovation from the crowd.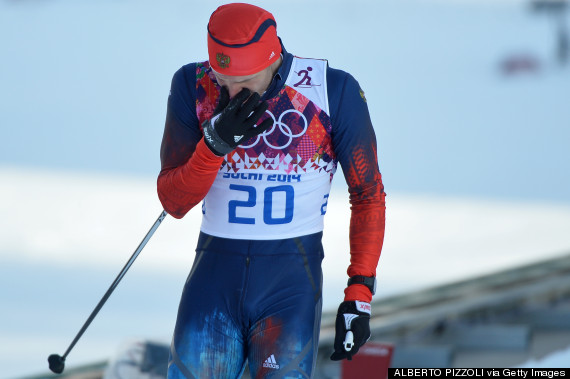 An emotional Gafarov crosses the finish line.
Norweigan Ola Vigen Hattestad took home the gold medal for the race in the finals.
Click on over to NBC to see official footage of Gafarov's heartbreaking mishap.
BEFORE YOU GO
PHOTO GALLERY
2014 Sochi Olympics Photos