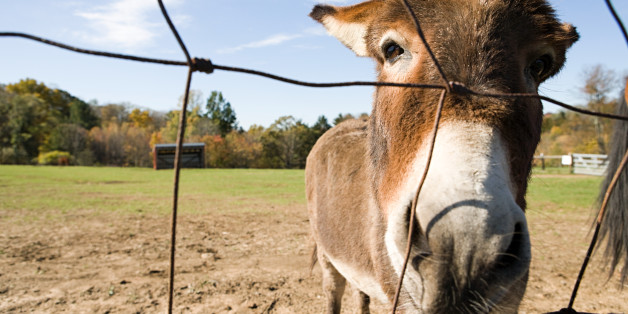 It's perfectly legal to bring a weapon of mass conception into the airport -- as long as it's attached to you.
We wonder if the Chinese man stopped at New Zealand customs for bringing along an 11-inch donkey penis read our story in 2012. If he did, he would have noted that Jonah Falcon -- the man with the world's largest penis -- made it by airport screeners while packing 13.5 inches. The difference between the unidentified Chinese man and Falcon, however, is that Falcon's penis was his own.
Officials with the New Zealand Ministry for Primary Industries told TVNZ that the Chinese passenger was traveling from China to Wellington last month. He declared the penis -- along with other donkey meat -- as food. All the meat was reportedly destroyed, but the man didn't face charges because he declared it upon arrival, Yahoo! News reports.
The eating of male animal genitalia is not uncommon in China, with restaurant chain Guo Li Zhuang specializing in dishes prepared from the nether regions of a number of species, including horse, ox, donkey, deer and even dog.
BEFORE YOU GO
PHOTO GALLERY
Two-headed animals and other bizarre creatures