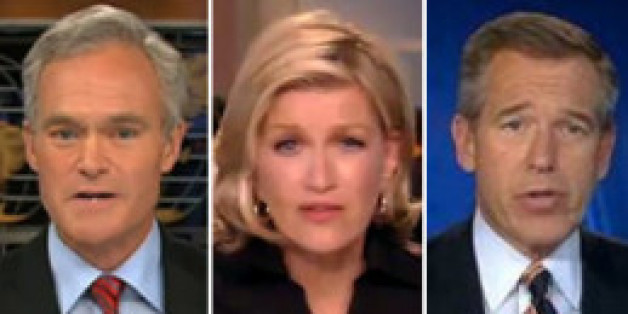 People often say that the nightly newscast is a relic of a bygone age, but most shows would kill for the ratings the Big Three shows have been getting lately.
A combined 28.986 million people tuned in to watch "NBC Nightly News," "ABC World News" and "CBS Evening News" for the week of Feb. 3rd, TVNewser reported on Tuesday. It was the biggest audience for the newscasts during a single week since January 2005.
As usual, NBC News drew the most total viewers, followed by ABC News and then CBS News. It has been a big week for NBC News, which is covering the Olympics in Sochi.
The nightly news seems to be experiencing a bit of a boom as of late. The newscasts reached highs, for example, in mid-January: "CBS Evening News" hit its highest numbers since 2006, and it was the biggest week for "ABC World News" since 2011 and "NBC Nightly News" since 2012.
BEFORE YOU GO
PHOTO GALLERY
Brian Williams Through The Years