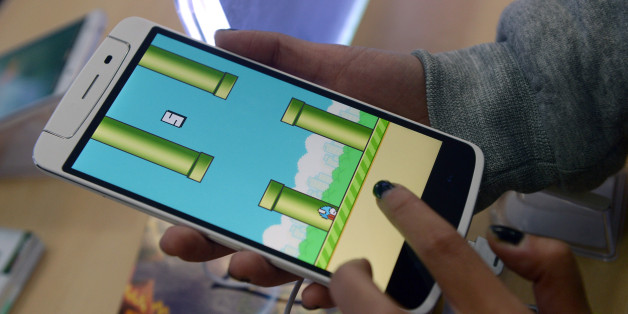 As of Sunday, "Flappy Bird" is dead and gone, and we finally have a full explanation as to why. According to its creator, it was just too addictive.
"Flappy Bird was designed to play in a few minutes when you are relaxed," Dong Nguyen, the notoriously difficult-to-get-ahold-of game developer, told Forbes in an interview. "But it happened to become an addictive product. I think it has become a problem. To solve that problem, it's best to take down Flappy Bird. It's gone forever."
Read Forbes' entire interview with Nguyen
"My life has not been as comfortable as I was before," Nguyen said. He also commented that he has had trouble sleeping. That was the sentiment he shared with his Twitter followers over the weekend while explaining his decision to ax the game.
I am sorry 'Flappy Bird' users, 22 hours from now, I will take 'Flappy Bird' down. I cannot take this anymore.

— Dong Nguyen (@dongatory) February 8, 2014
It is not anything related to legal issues. I just cannot keep it anymore.

— Dong Nguyen (@dongatory) February 8, 2014
In an earlier interview, Nguyen had attributed the rise of "Flappy Bird" to the top of Apple and Google's app stores in January to "luck," saying that the game took just two or three days of coding to create.
Adding another layer of mystery, Nguyen conducted the interview with Forbes under the condition that the magazine would not show his face, and he was forced to push the interview back because he was meeting with Vietnam's deputy prime minister.
People's reactions to the game have been dramatic. "Flappy Bird" was the top free app in the app stores for iOS and Android before being removed.
If you're still dying to play "Flappy Bird," you have quite a few options. The game still exists on pirate sites, there are countless "Flappy Bird" imitators out there. Nguyen says he has no plans to prevent people from downloading the other games he's created.
BEFORE YOU GO
PHOTO GALLERY
Controversial Apps