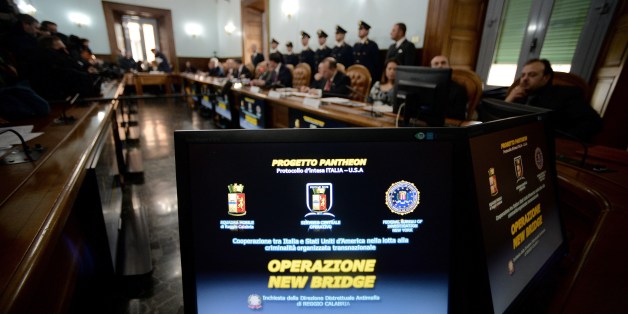 ROME, Feb 11 (Reuters) - Police said on Tuesday they had broken up a major organised crime operation between clans in Italy, Canada and the United States that conspired to smuggle huge amounts of drugs and weapons from South America to Italy.
A statement said that about 18 people had been arrested in Italy and eight by the FBI in New York in the operation dubbed "New Bridge". Those arrested were accused of international drugs and weapons trafficking and money laundering.
The clans of the Calabrian 'Ndrangheta, a version of the Mafia on the southern mainland, and members of the Gambino Mafia family in New York, were in the "advanced stages" of plans to smuggle drugs and weapons from South America to the port of Gioia Tauro in Calabria.
FBI agents had travelled to Italy to carry out arrests together with Italian police.
Magistrates and police were due to hold a news conference later on Tuesday. (Reporting By Philip Pullella; Editing by Hugh Lawson)
BEFORE YOU GO
PHOTO GALLERY
It's Not Over Yet For Berlusconi