Matt Lauer was roundly, and rightfully, criticized for the "I just bought this at Duane Reade"-esque hat he was wearing on Monday's edition of "Today." Yet after looking through some photos of the kinds of fashion statements he's been making during his stay in Sochi, we've come to the firm conclusion that his hats are hardly the biggest problem with his wardrobe.
The crucial issue? These pants.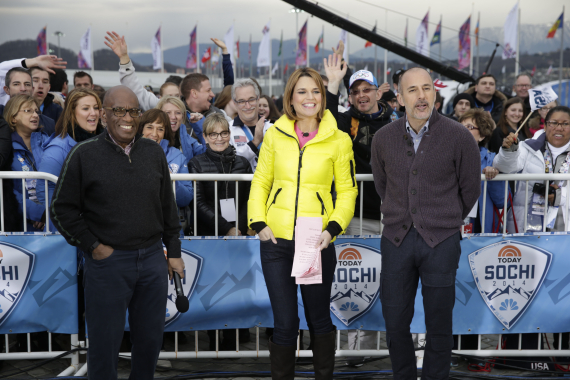 At first glance, Lauer appears to be working a sort of "hipster dad" vibe, what with the cardigan and the skinny-ish pants. Given the spring-like temperatures in Sochi, he's not too bundled up, just your average casual gajillionaire on a stroll.
Except for the pants.
Take a closer look at the pants. We'll help you by zooming in! See anything strange?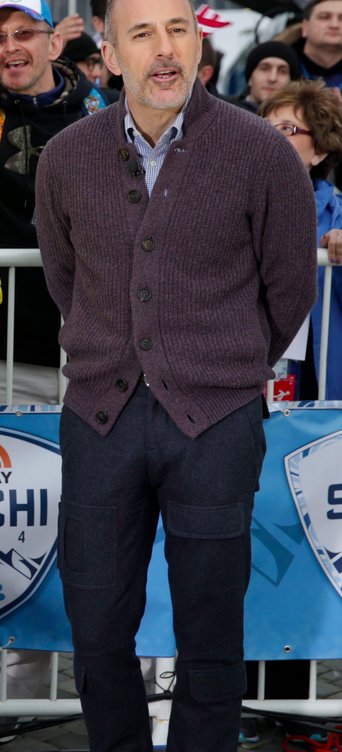 It's those pockets. What in the name of all that is good and true are all those pockets doing there? And some of them don't even look like pockets!
Let's zoom in one more time so we can really examine the oddity of what we're seeing.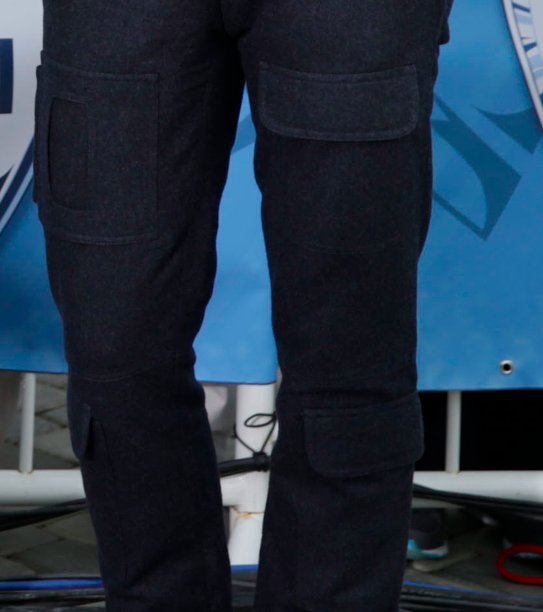 So they're cargo pants on top of cargo pants, with a weird side thing? What is Matt holding in all of these pockets? Is one of them for storing his many hats and the other for his wallet and the other maybe for a pistol or a sandwich or a Russian phrasebook or some of the stuff he dosed Bob Costas's eye with so he could steal his coveted Olympics hosting gig?!
Well, maybe we're getting a little carried away with the last one. Even so, we remain deeply concerned about the pockets.
What do you think?