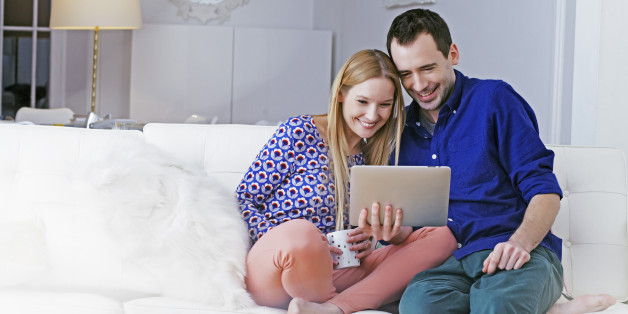 Maybe it's the classic white picket fence. Or maybe it's the quaint colonial structure you've always wanted. Or it could just be that you couldn't have dreamed of a more perfect location. Whatever the reason, when you find the one, you swoon. That's right -- we're talking about home crushes. And according to a recent Realtor.com survey, 69 percent of us get hit hard by the housing Cupid's arrow.
"We conducted the survey to see how searching for 'the one' in real estate correlates to searching for 'the one' in love, and we found that they are very similar," said Barbara O'Connor, chief marketing officer at Realtor.com. "Buyers have to evaluate crushes based on turn-ons and turn-offs and whether the home is in their league, so they often find themselves spending a good amount of time checking out their crush online."
But that's not the only similarity between "romance and real estate love," as the 1,000-person survey revealed that men and women prioritize differently when it comes to homes, just like they do with real-life matches. While they do share some common ground in that outdoor living spaces topped the list as the attribute most likely to make them fall in real estate love, notes Leslie Piper, consumer housing specialist at Realtor.com, they differentiate when it comes to the length and financial soundness of said crushes.
Essentially, of the survey respondents who have had a home crush...
29 percent of women and 36 percent of men cultivate a new house crush on a weekly basis

26 percent of women and 19 percent of men develop a new house crush on a monthly basis

41 percent of women and 30 percent of men say their home crush is not within their price range
We just wonder if there's a home version of Tinder or OK Cupid for all of this.
BEFORE YOU GO
PHOTO GALLERY
10 Homes Over $100 Million Dollars