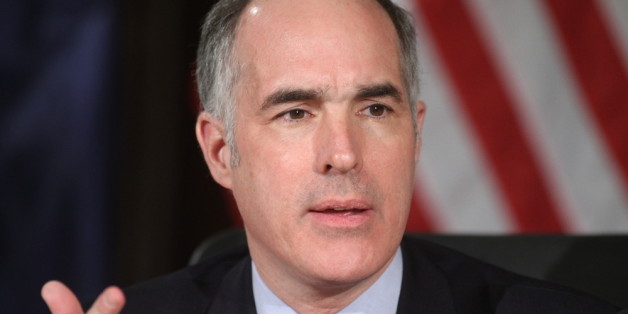 WASHINGTON -- As West Virginians continue to deal with the aftermath of a chemical spill that left hundreds of thousands without safe tap water, some Pennsylvanians are now worried about their water supply, too.
On Jan. 9, West Virginians in a nine-county region were told not to use their tap water after 10,000 gallons of 4-Methylcyclohexanemethanol (MCHM) and PPH spilled from a storage facility owned by Freedom Industries into the Elk River. The river is about a mile and a half upstream from the intake for West Virginia American Water, the water source for the area.
Soon afterwards, state officials demanded that the remaining chemicals be removed from the site. More than 3,000 gallons of MCHM, which is used to wash coal, was moved to a coal processing plant in Armstrong County, Pa. But according to local news reports, neither Pennsylvania regulators nor public officials knew that the chemicals were being transferred to Rosebud Mining's facility.
Like thousands of other chemicals, there are very few regulations at either the state or federal level for using and storing MCHM. Thus, there was no requirement to notify Pennsylvania officials before moving the chemicals there.
That has the state's Democratic Sen. Bob Casey worried. Casey sent a letter to Department of Homeland Security Secretary Jeh Johnson on Tuesday asking him to "ensure the safety of Pennsylvania's critical infrastructure" now that the chemicals are in his state. Casey's letter said he was concerned about the safe storage of the chemicals, because the county includes many bodies of water and is part of the Allegheny River watershed.
"All appropriate steps should be taken to safeguard our critical infrastructure," wrote Casey. "To that end, I urge you to ensure the protection of Pennsylvania's drinking water systems, as well as to safeguard its food and agriculture sectors." He also asked that Homeland Security take steps to make sure emergency services personnel are adequately trained and given resources to act if necessary.
BEFORE YOU GO
PHOTO GALLERY
West Virginia Chemical Spill