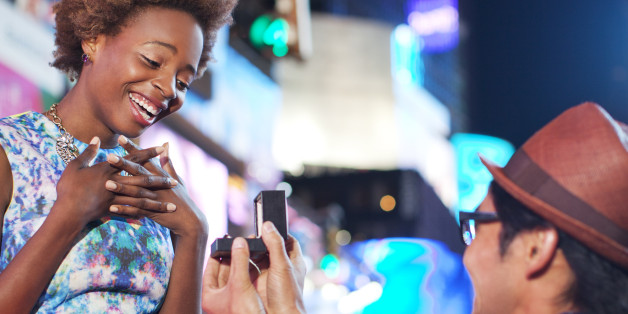 According to a new app, I should get married in seven months and 26 days -- if I want to keep up with my friends, that is.
A new web app brought to us by TIME magazine analyzes your Facebook friends' ages and relationship statuses to determine the median age of your married friends (in my case, 24.3 years old) and suggests that you tie the knot around that same time.
According to the methodology, the app only counts friend who list their date of birth, including the year. TIME researchers estimate that only 25 percent of users list this information. Furthermore, the app's calculation only includes people who have their relationship status listed as "married," "engaged," "in a domestic partnership," or "in a civil union." In other words: a very small selection of the average user's Facebook friends. In my case, that selection encompasses 10 or so Facebook friends who are already married or engaged and sharing that information on the Internet -- all of whom are around my current age -- and disregards around 900 people in my social network who might get married later in life.
The app is mildly amusing, but mostly because it is so pointless. The age at which your friends are getting married should never influence the choices you make in your own personal life -- we advocate getting married if and when you are ready to do so. (Never getting married is also a perfectly valid life decision.)
So thanks, but no thanks, TIME. I'll probably have other plans on my "perfect" wedding date, but thanks for worrying about me.

BEFORE YOU GO
PHOTO GALLERY
Readers Share: Books Every Woman Should Read