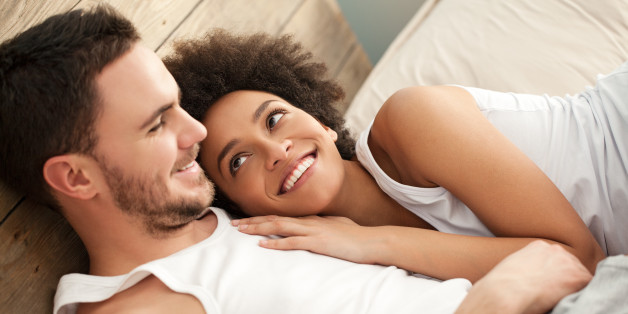 When you have kids, Valentine's Day does not necessarily involve roses, a candle-lit dinner and champagne. Instead (or maybe, in addition to), you get endless candy, crafts, cartoon-themed cards and a massive amount of red and pink construction paper. However, that doesn't mean you can't celebrate romance, as a family.
In honor of keeping love alive, we have a little challenge for you. This Valentine's Day, tell your story, How I Met Your Mother style. What do you want your kids to know about the moment you and your partner met, or fell in love or knew that it was meant to be? What do you want them to know about the way you love each other now? Email a one-paragraph tale of your love story to parents(at)huffingtonpost(dot)com for a chance to be featured in our Valentine's Day love story post.
To kick us off, here's a sample from blogger Francesca Kaplan Grossman:
Your father and I met a million years ago, in a place across the country that felt across the universe. He was young, and foolish and sweet and perfect. I still think all of those things about him. I was young and a little less foolish and a little less sweet and a little less perfect. It's true. He had had one girlfriend, me a lot of boyfriends, and our romance started and still exists in the little things. We don't really give each other gifts. Maybe flowers, always a card, but never something that we'd have to really concoct. Nothing tangible. We don't say a lot of sweeties and honeys and babies and love's. We don't hold hands on the street all that much. But we have romance. We always have romance. Your father emails me articles he thinks I would like, all day every day. I water his plant. He buys extra bean salad because I love it so much. I pair his socks because I know he hates the mismatch. Your father gives me time to get down off my pedestal or let off my steam. I focus his thoughts and ask him tough questions. He touches my hair. I touch his face. We look at you both with the welled up heart we share. We smile a lot. We made a commitment, on our wedding day, to be proud of our life together, and our lives together. There it is.
Now, it's your turn. Go!
BEFORE YOU GO