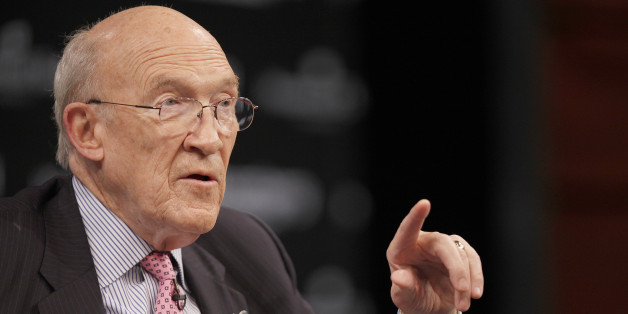 An advocacy group that encourages young people to "fix" the national debt happens to be nearly broke itself, Politico reported Wednesday.
The Can Kicks Back, a group affiliated with the influential Campaign to Fix the Debt and supported by former Sen. Alan Simpson (R-Wyo.), is operating at a loss and may run out of cash as soon as April, according to internal emails and documents temporarily left in a public Google group and accessed by Politico.
Launched in summer 2012 to encourage millennials to advocate for debt reduction, The Can Kicks Back, is desperate for large donations, like the $250,000 contribution it received from hedge fund manager Stan Druckenmiller in June, according to the documents.
"Without someone/something else covering staff costs and without fundraising miracles like Stan or near-Stan happening consistently, I don't know how we both sustain [an] organization and do meaningful things," Nick Troiano, co-founder of the group, wrote in a November email.
According to Politico, The Can Kicks Back has solicited funding from Fix the Debt and has approached potential donors.
Executive director Ryan Schoenike insisted the emails don't reflect the group's overall financial state. "A qualification from cherry-picked internal email months old is hardly representative of TCKB's current financial situation," Schoenike told Politico. "We are grateful for the support we have received and have revised our outreach, digital, and fundraising plans in order to continue our work of increasing millennial turnout in 2014 and beyond."
At its start, the group gained notoriety when Simpson danced Gangnam style in a promotional video.
A nonpartisan group by definition, The Can Kicks Back has been criticized for receiving most of its funding from Republican-allied corporations and CEOs, including hedge fund billionaire Peter G. Peterson, former Nixon administration commerce secretary.
BEFORE YOU GO
PHOTO GALLERY
U.S. Capitol Photos