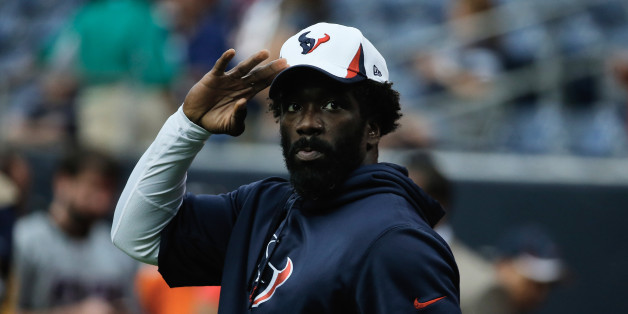 By, Chris Yuscavage, Complex Sports
You know what's not a good idea? Keeping $50,000 in cash in your car while you run errands. But that's exactly what Jets safety Ed Reed did yesterday—and he ended up paying the price for doing it. Literally.
At around 2 p.m. on Wednesday afternoon, Reed stopped at a Bank of America in Houston and took out $50,000 in cash. He then left the bank, put the money into his 2006 Audi, and drove to another bank. And while he was inside the second bank handling some business, someone smashed one of the windows of his Audi, grabbed the $50,000 that Reed had placed inside of it, and took off. Reed called the cops, but by the time they arrived, the thief was long gone. So police are now working with the banks and retracing Reed's steps between the first and second bank to see if they can use surveillance videos to figure out who took his money. They believe that whoever took it followed him from the first bank to the second one.
In the meantime, Reed is out $50K. We hope he gets it back. But if he doesn't, we bet this will be the last time he leaves that much money unattended inside his car.
RELATED: Money to Blow: A Recent History of NFL Players Going Broke
[via TMZ Sports]