Jerry O'Connell teamed up with Funny Or Die to do what Shia LaBeouf does best -- plagiarize. (Okay, in this case, it's actually pure parody.)
On Wednesday, the 39-year-old actor set up shop right next door to LaBeouf's #IAmSorry exhibit, which O'Connell titled #IAmSorryToo.
BREAKING: Jerry O'Connell has an art exhibit directly next to Shia LaBeouf's. 7358 Beverly. Today only. #IAmSorryToo pic.twitter.com/JvAAzcfkTW

— Funny Or Die (@funnyordie) February 12, 2014
Inside his exhibit, O'Connell also sat at a table and wore various paper bags on his head that read "I'm Not Sorry," and "SUPER FAMOUS," in contrast to the bag LaBeouf donned, which read, "I AM NOT FAMOUS ANYMORE."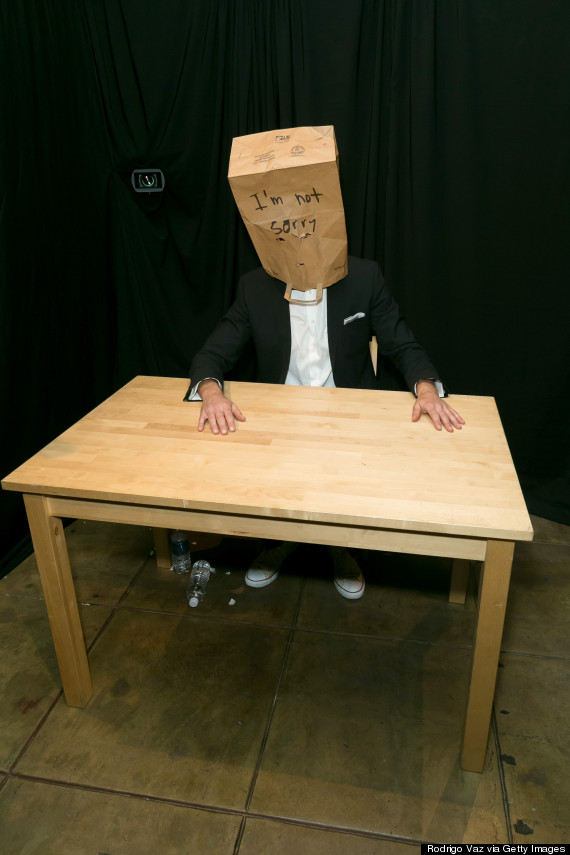 While on break from filming the Funny Or Die spoof, O'Connell told BuzzFeed he's actually a fan of LaBeouf's stunt.
"Everyone's talking about it, whether you want to call it art or a real apology, it's hilarious," he explained. "He's getting people talking. I'm all for this artsy gallery thing. It's fun to parody because all I have to do here is sit with a bag on my head, crying, and saying, 'I sowwy.' But I have to tell you; it's freeing to continually apologize like he does. I get it. "
Still, while O'Connell may be amused by LaBeouf's antics, he revealed he's not curious enough to see if the former Disney star is amused by his own spoof.
"There's no f--king way I'm going over there," he said. "I wouldn't wait in that line to see a Shia movie!"