Want to channel your inner Jack Kerouac but too broke to own a car? Just really into "map porn"? Then this one is for you.
This incredibly detailed map, created by the bus travel organization American Intercity Bus Riders Association, charts every major bus and Amtrak route across the Land of the Free.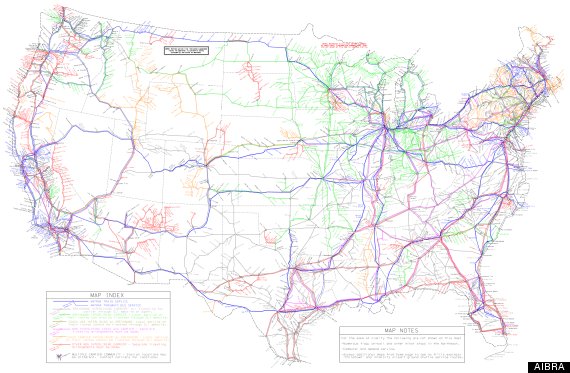 Not surprisingly, the map is extremely dense. Click to enlarge and zoom.
As you can see, America's transit grid is closely correlates with population density. Check out how well-covered the Northeast is: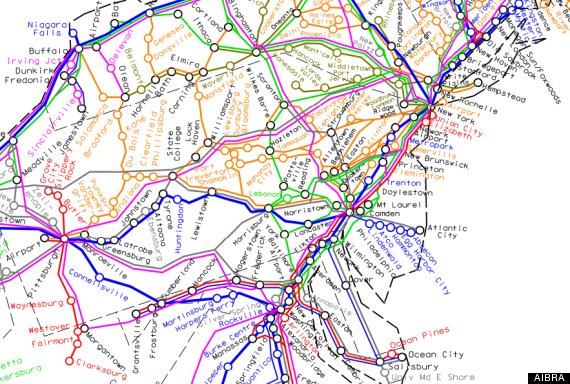 Chicago is truly the transit hub of the Midwest: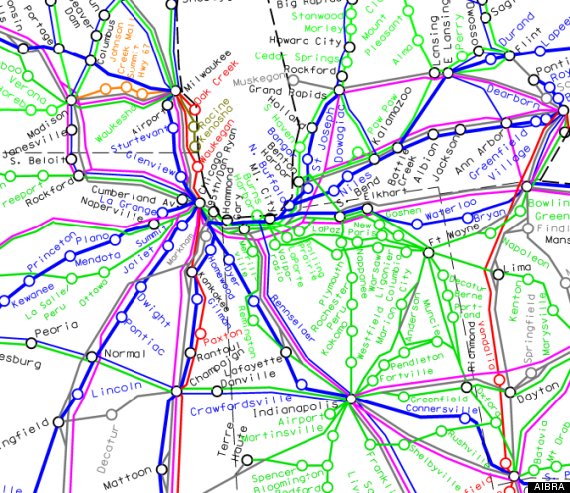 Even Southern California, the land of perpetual gridlock, has an impressive array of train and bus options (especially for your weekend bender to Las Vegas):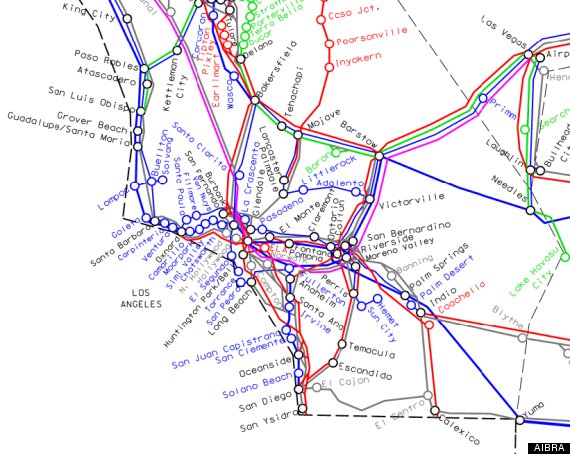 But good luck hitching a ride in the Great Plains: