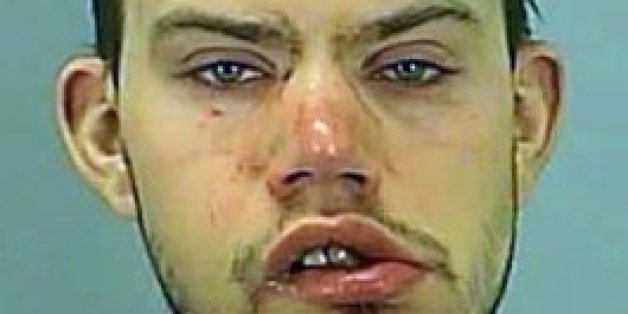 Dog bites man: Not news. Man bites man: Weird news.
An Akron, Ohio man was arrested Saturday on charges of assaulting a 56-year-old postal worker, the Akron Beacon Journal reported.
Robert Kiefer, 25, told police he was upset over a check that hadn't been delivered. Kiefer allegedly rushed at the mail carrier, stole pepper spray from the man's mail bag, and sprayed the victim in the face.
The men began to wrestle, and that's when Kiefer allegedly bit the mail carrier in the leg three times, according to Fox 8 News.
A small crowd surrounded the two men before police arrived to subdue Kiefer, according to The Daily Mail. Police said Kiefer resisted arrest and had to be pepper sprayed by an officer.
Paramedics treated the postal worker for bite and cut injuries at the scene.
Kiefer was charged with assault and resisting arrest, both misdemeanors. He remained in jail on $1,000 bond Monday.
BEFORE YOU GO
PHOTO GALLERY
Dumb Criminals: Mugshot Gallery